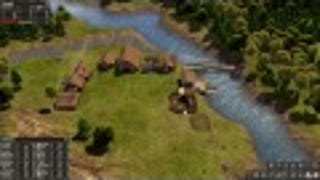 Leo has already taken us through the emotional journey of trying to start a new civilization with just a handful of exiled settlers. Northernlion gives us a slightly more... practical look at how to start a settlement in Banished.
Banished, a recently released city builder, is doing so shockingly well that it has passed popular games such as DayZ and Rust to now sit on top of Steam's top sellers list.
We've talked about Shining Rock's hardcore medieval city builder before, and yes, the game's still around! In fact, in a recent interview, the creator yet again confirmed that Banished would definitely be out before the end of the year.
Shining Rock Software is a one-man studio currently working on a game called Banished—a city-building strategy title that promises to show us the wild, rough world of frontier colonization.