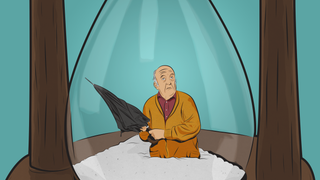 The oldest human to have ever lived died at the age of 122—and that was nearly 20 years ago. A recent analysis of global demographic data suggests this may very well be the maximum age attainable by humans, and that it's extremely unlikely anyone will ever live much beyond this advanced age. That is, unless we science…
Commenter Sumada feels he doesn't appreciate games as much as he did when he was younger. In today's Speak Up on Kotaku we explore how aging has changed the way you play and appreciate video games.
Commenter EcksJay22 wonders if video games will hold up as well as the classic films of yesteryear in today's Speak-Up on Kotaku.
In video games, senior citizens are largely stereotyped NPCs. Rare is the kind of game like Metal Gear Solid 4, with a truly aged, playable protagonist. Can games create more roles for the elderly? Should they?