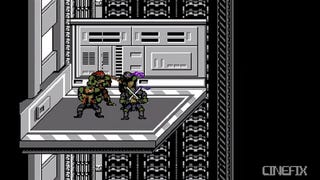 The original Teenage Mutant Ninja Turtles game for the NES was brutal. The 2014 movie reboot was horrible. CineFix's 8 Bit Cinema mixes together two bads to make a not bad at all.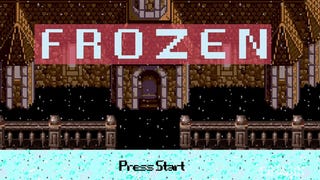 If only Frozen had come out during the 16-bit heyday of Disney video games. Then we'd have fond memories of this CineFix 16-bit interpretation, instead of Frozen Free Fall on the iPhone.
When the fine folks at 8-bit Cinema remade a movie as an 8 or 16-bit game, they never really left side scroller or adventure game territory—until now. Here's Mean Girls, the now ten-year-old Lindsay Lohan movie which keeps reminding us of how old we are, as a Japanese visual novel.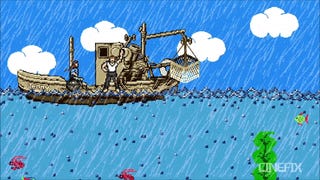 I really love how the talented folks at CineFix imagined how a old school video game version of the 1994 comedy Forrest Gump would have looked like. It'd have been a bit of everything: side-scrolling action, table tennis and even monster hunting.
While the sequel to River City Ransom is still in development, the folks behind the 8-bit Cinema series resurrected the classic NES beat 'em up for a crossover clip with Happy Gilmore, an Adam Sandler movie from 1996.