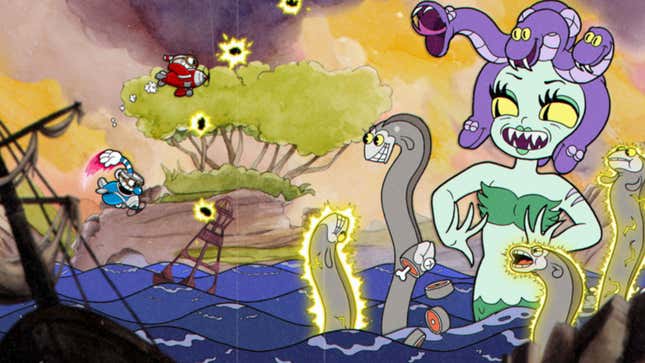 Surprise! Announced this morning as part of Geoff Keighley's Summer Games Fest, Studio MDHR's lovable animated adventure Cuphead is finally coming to the PlayStation 4 today.
Tears Of The Kingdom's Newspaper Questline And The State Of Hyrulean Journalism
Originally launched for PC and Xbox One in October of 2017, Cuphead made it to MacOS in 2018 and the Nintendo Switch in 2019. Now PlayStation 4 players get their turn, as Cuphead and Mugman's adventures launch on the PlayStation Store for $19.99. Studio MDHR commemorated the release with a special stop-motion launch trailer.
Along with the release of the PS4 version, Studio MDHR also announced an upcoming free update for the Xbox One version, adding a digital art gallery, behind-the-scenes commentary features, and playable soundtrack to the game.