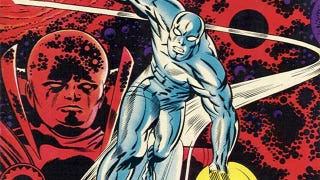 Folks, let's make this short and sweet. Open thread. All yours. Get in here. Comment!
I'm off to enjoy a lovely dinner with friends who will probably appreciate it if I shower—one of the dangers of working from home is forgetting to do such things—so I must be off. Hope you've had a pleasant week. Thanks for coming to us for your video game news and culture needs. See you next week.
Here's a few fine internet items. Please suggest more!