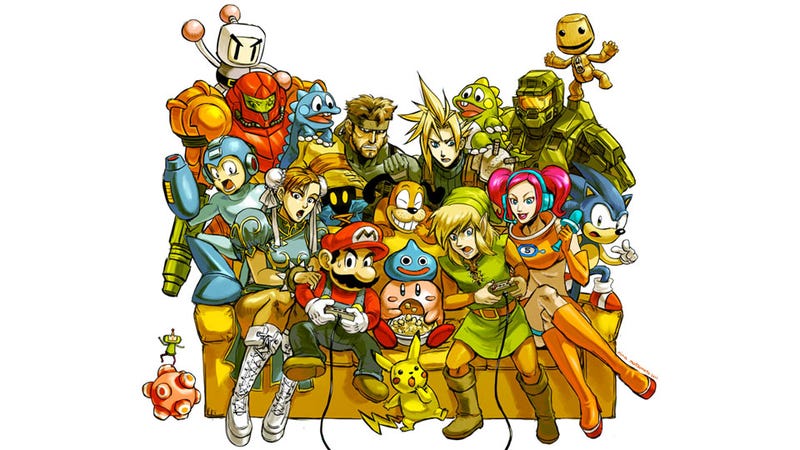 The house is full with this group of backseat gaming legends! Artist Nina Matsumoto has them all fighting for the controller. (Complete List)
Check out the gaming store that commissioned this piece HERE.
Related Rampage: Transbender
Backseat Gaming by Nina Matsumoto (Blog) (deviantART) (Twitter)
Need your daily fill of geek eye candy? If so, head over to Justin Page's Rampaged Reality and get your fix. Republished with permission.