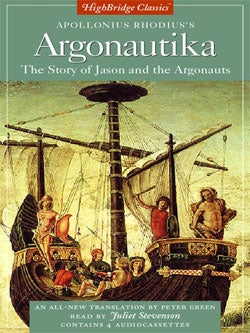 Stupid PR stunts are nothing new to this industry. We've had goats blood, we've had free, but troublesome gas. And now, we have a misguided attempt to have people name kids after a "game" character.
Codemasters, under the impression that "Jason" is the name of a video game character and not, you know, the name of the hero of the classic Greek tale upon which their game is "based", want prospective British parents to bring the name back. Name their kids Jason. To promote a video game.
I promise you the following excerpt from a Codemasters press release is real:
"These days, babies names are influenced by celebrities– and there aren't that many famous Jasons any more," says Richard Eddy, Director of Communications, Codemasters."We hope our Rise of the Argonauts hero can act as a'virtual' star, encouraging new parents to rejuvenate this one-great English name".
Codemasters have even set up a "campaign" site at bringbackjason.com. Sigh. Worst part? It's not like the game was even any good.
Monday 16th February/...Leading videogame publisher Codemasters is embarking on a quest to re-populate the nation with Jasons.

The firm, whose videogame Rise of the Argonauts™ launched on February 6th 2009, is looking to knock Jack, Thomas, Oliver and Joshua from the top of the UK's favourite boys' names by encouraging parents to name their sons after the game's hero.

The name 'Jason' is from Greek origin, meaning "healer". It has been considered an English name since the 17th Century, yet – whilst it consistently ranks as one of the US's most popular names – its popularity has faded in the UK over recent years, dropping down out of the top 50.

It's now time to bring it back: Codemasters' goal is to elevate Jason's ranking in the end-of-year boys names, issued in December 2009.

Over the coming weeks, Codemasters will be running editorial at www.bringbackjason.com in an effort to rejuvenate the popularity of the name. The blog will look at naming and social trends as well as asking: just what has the UK got against Jasons these days?

Any parent who names their new son "Jason" will be eligible to win a year's supply of the firm's videogames on their chosen platform. All they have to do is fax, post or email a copy of the birth certificate to bringbackjason@codemasters.com for the opportunity to enter the prize draw. *

"These days, babies names are influenced by celebrities – and there aren't that many famous Jasons any more," says Richard Eddy, Director of Communications, Codemasters. "We hope our Rise of the Argonauts hero can act as a 'virtual' star, encouraging new parents to rejuvenate this one-great English name. Jasons, friends of Jasons, and anyone interested in onomastics should keep an eye on the blog over the coming weeks, as we document our quest to re-populate the nation with Jasons."

Rise of the Argonauts is available now 2009 for the Xbox 360® video game and entertainment system from Microsoft®, the PLAYSTATION®3 computer entertainment system and the PC.

The campaign to bring back Jason can be followed at www.bringbackjason.com