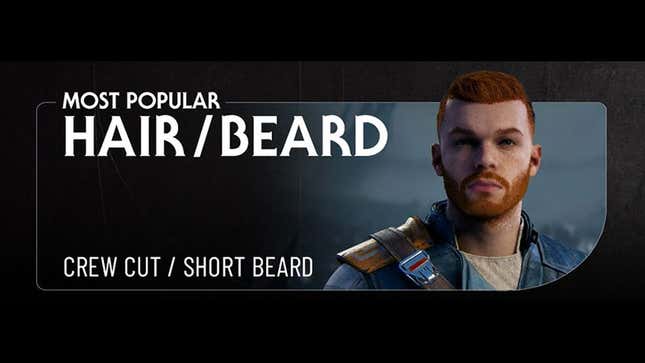 As a lot of studios do these days, the team at Respawn have waited a few weeks after the launch of Star Wars: Jedi Survivor then decided to share some statistics on how the players have been playing. And I am shocked.

The Week In Games: Galactic Refugees And Stone-Age Life Sims
Here's the first set of stats, revealing perhaps the game's two most important choices: which Jedi stance you used, and which combination of hair and beard you went with.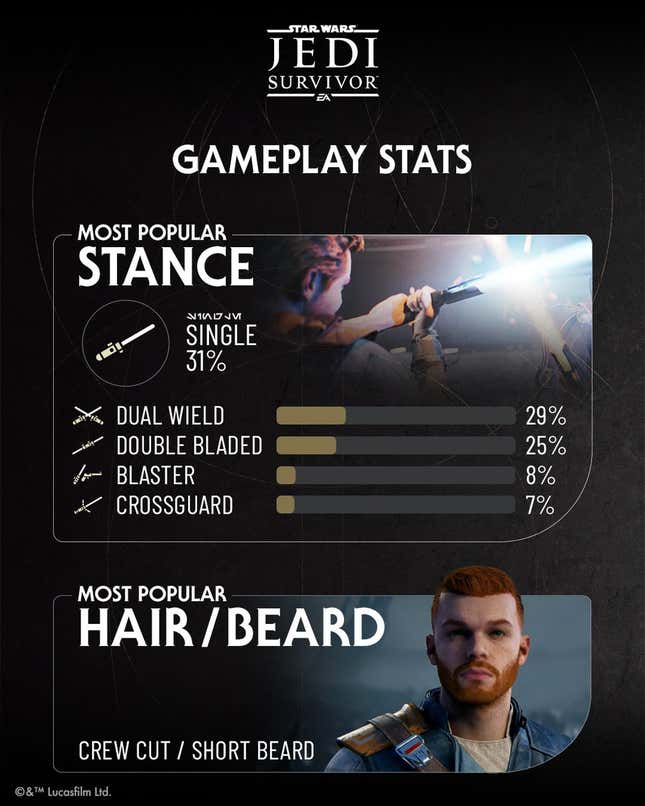 Single? What? This game lets you use two lightsabers, stick two lightsabers together, wield a lightsaber and a gun at the same time or just swing around a BIG LIGHTSABER and most people opted for single? Basic bitches. Crossguard was clearly the best stance, because the only thing better than a lightsaber is a bigger lightsaber.
As for people's hair and beard choices...I'm so disappointed in you. Crew cut/short beard isn't even the default option! Enough people went for this dreadful, Not-At-All-Star-Warsy, Forrest Gump-ass look that it beat out the Manbun Mall Ninja and, even more surprisingly, the combo I thought everyone was rocking: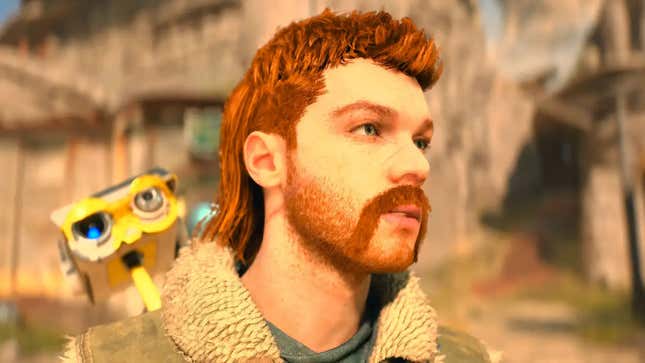 Anyway, that's it for the contentious statistics. The rest of them are more predictable, like the most popular lightsaber colour being white—not the most common in the wider series, but always looks good in a video game—and by far the most popular difficulty choice being the middle-of-the-road Jedi Knight.
As for the 489 people killed by Rick the Door Technician...I am going to assume you were AFK or checking your phone or something.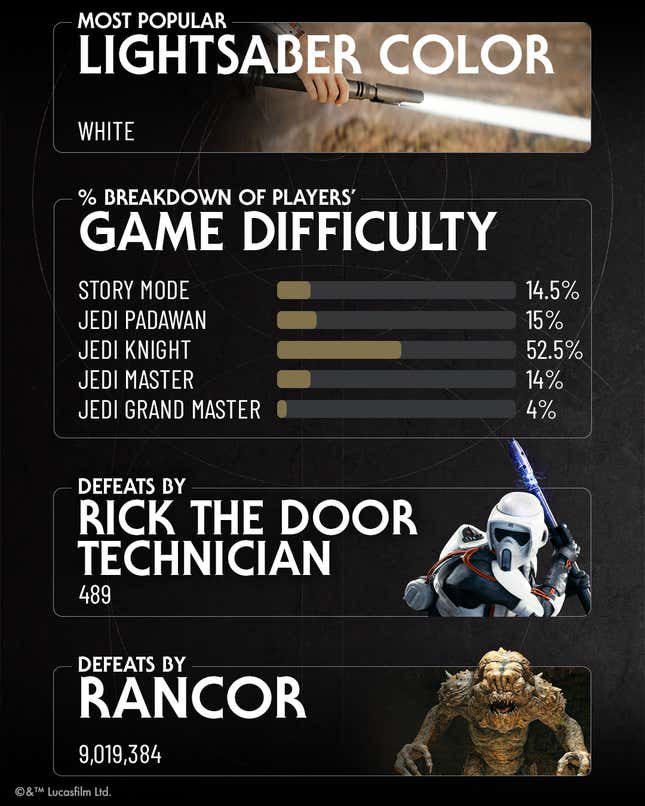 Here are the rest—sadly there's no numbers on wardrobe picks, but they were so varied the numbers were probably spread too thin to matter—which are really only surprising in that they reveal a lot of players really put some time into the game's more leisurely pursuits, diversions I looked at once for critical purposes then never touched again because I was too busy doing triple jumps over desert canyons, romancing space ladies and cutting Stormtroopers in half.