There's a cool little mini-game in the installation screen for Star Wars Battlefront. Also, if you're on EA Access, you might not want to play it.

When you load up the new Star Wars, which comes out Tuesday but went live today on EA Access, you can jump right into a battlefield and rip apart some rebels as Darth Vader while the game installs. Here's video of Kotaku boss Stephen Totilo doing just that:
Fun little mini-game, right? It's a nice way to kill some time while the game installs. The catch: If you're playing on EA Access, the subscription program that grants you free old EA games and early access to new EA games, playing the mini-game apparently counts against the limited time you have with Battlefront before it comes out.
The EA Access version of Battlefront is supposed to give you 10 hours of play, but as we installed it here in the office, we found that our timer had ticked down to under nine hours. We hadn't played the game at all—just screwed around a bit with Darth Vader and then left it in pause.
G/O Media may get a commission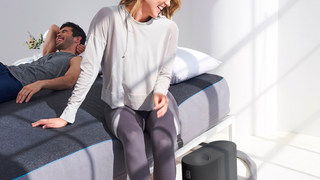 Eight Sleep Pod Cover
As of next week this won't really be relevant, but if you're playing on Early Access now, don't be tempted by the Dark Side. Just let the game install.
You can reach the author of this post at jason@kotaku.com or on Twitter at @jasonschreier.