Splinter Cell Conviction's delay is all about meeting expectations and nothing about major changes or additions, an Ubisoft community developer says.
Yesterday Ubisoft announced the delay of four of their big titles, including Splinter Cell Conviction. The news popped up on the official forums for the game with a statement from Ubisoft Community Developer UbiRazz.
"Splinter Cell Conviction is a very important game for us. We want to ensure it's a game that long-term fans and gamers new to the series equally enjoy when they play it. Previous Splinter Cell games have set the bar very high when it comes to quality and enjoyment, we are firmly focused on continuing this with Conviction.
After demonstrating the new vision for the game at E3 2009 we won many awards and received a lot of interest from fans and press alike. In order to live up to our own ambitions and your expectations, we strongly feel that giving our teams that extra time will allow us to present a game to you that will fulfill that potential. Due to this, we have decided to move the release date into Q1 2010. This extra time will ensure Splinter Cell Conviction becomes every bit the fantastic experience we want it to be.
G/O Media may get a commission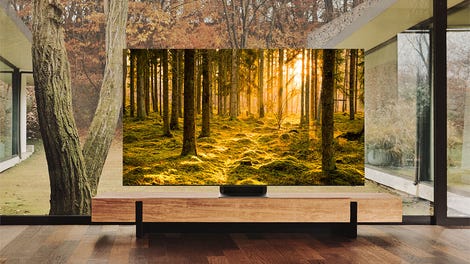 Up to 40% off
Samsung Smart TVs
Keep posting your thoughts and constructive feedback on the game here, we will absolutely continue to read them."
UbiRazz later added that the additional work being done on the game won't result in any major changes.
"Just so you know: there won't be any major changes or additions to what you saw at E3 but there may be minor tweaks/balancing. With this in mind, this thread is largely defunct."
Splinter Cell Conviction delayed until Q1 2010 [Ubisoft Forums]