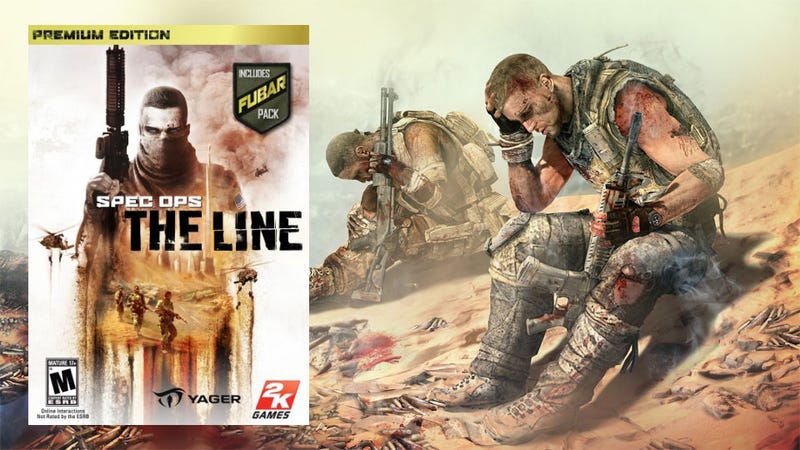 Cheer up, soldier! 2K Games first foray into the military shooter genre hits retail on June 26 (June 29 internationally), and preorder customers receive a free upgrade to the premium edition in all its FUBAR glory.
Man, look at that screenshot. You'd think they were in the middle of an emotionally charged military shooter, desperately searching for Colonel John Konrad and his missing battalion, The Damned 33rd, while learning a little something about themselves in the process. That's Spec Ops: The Line for ya.
Players finally get a chance to play saving Colonel Konrad on June 26 on the Xbox 360, PlayStation 3, and PC, but why wait until then to give a retailer your money? Drop five bucks early and you'll get an upgrade to the premium edition, packed with early multiplayer unlocks and character customization options.
Here's what you score if you're an early spender:
Twice the amount of experience points will be awarded during the first week of play, enabling gamers to expedite character ranking
The AK-47 weapon will unlock at rank one
The "Officer Class" will unlock at rank one. This character class includes several team-based advantages, such as reducing damage to teammates and increasing the effectiveness of other classes
Access to the "FUBAR Pack," which contains exclusive accessories allowing players to customize their characters with unique and visually distinctive items.
Or you can not preorder and suffer, which seems to be in keeping with the game's theme.