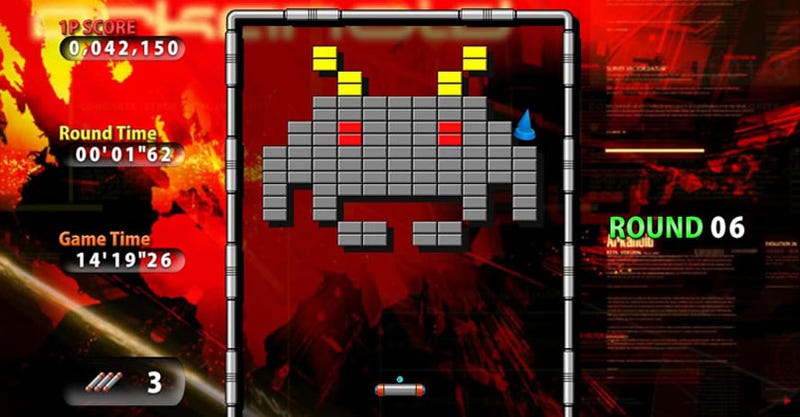 The Taito corporation double teams Xbox Live Arcade this week with the release of two high-definition remakes. Arkanoid Live! and Space Invaders Extreme lead the week's new additions, with Zombie Wranglers bringing up the rear.
The excitedly titled Arkanoid Live! brings classic block-busting gameplay to Xbox 360 owners, upping the resolution, adding multiplayer options and introducing a frightening new boss, SKULL. That's an 800 Microsoft Point investment.
Taito's Space Invaders Extreme makes its console debut alongside Arkanoid, bringing the rhythmic, colorful twist on standard Space Invaders gameplay to you for 800 Points. Expect tripped out visuals, courtesy of trip out experts Llamasoft, and incredibly addictive gameplay.
Finally, the kid-friendly Zombie Wranglers offers the youngins a chance to round up scores of undead with an E10-rated romp that tasks budding zombie hunters with cleaning up Potters Field. It too will set you back 800 Microsoft Points.