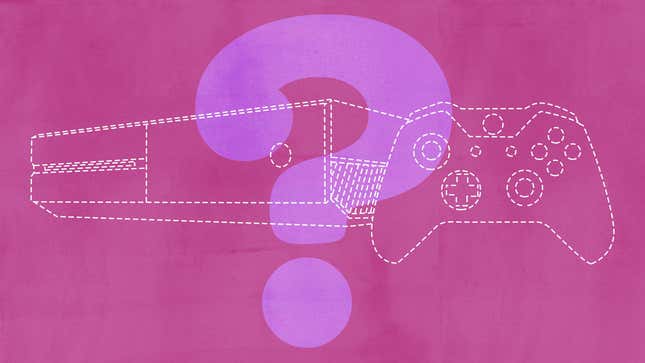 Microsoft is preparing at least two new Xbox models for release in the next two years, sources tell Kotaku. Later this year we'll see a cheaper, smaller Xbox One, and next year Microsoft will release a more powerful version of their premiere console.
The Week In Games: What's Coming Out Beyond Cyberpunk 2077: Phantom Liberty
The 2017 Xbox, which is codenamed Scorpio, will have a more powerful GPU, according to three people familiar with this model, speaking anonymously because they were not authorized to speak about Microsoft's plans. We hear that it will also be technically capable of supporting the Oculus Rift and that Microsoft is pursuing a partnership with Oculus. As for 2016, sources have told us there's at least a more compact version coming by year's end. One source believed it will include a larger 2TB hard drive, double the capacity of the most spacious current model. We're expecting Microsoft to announce the more compact machine at E3 next month. (Kotaku's Jason Schreier and Kotaku UK's Keza MacDonald both independently corroborated this information.)
When asked about these plans, Microsoft and Oculus representatives did not provide comment.
The two consoles form part of a wider Microsoft strategy, codenamed "Project Helix" according to one source, to converge Xbox and Windows. For a while now Microsoft has been clear that they want their two prestige brands to work together, as they've announced big new exclusives like Halo Wars 2 and Sea of Thieves for both Xbox One and PC. Developer sources have told us that Microsoft's new mandate is to release future games–including the flagship Halo series–on both platforms. The recently-cancelled Fable Legends, which was playable across Windows 10 and Xbox One, was one of the first games to implement this strategy.
In addition, people familiar with Microsoft's plans have told Keza that the company is moving toward an iterative approach for their consoles, not unlike Apple. Sources say that instead of one hardware revision every five years or so, as has been the case with previous console cycles, Microsoft plans to move towards an incremental model, with more frequent hardware releases and games that are both forwards and backwards compatible across both Windows 10 and different Xbox models.
In March, Xbox boss Phil Spencer dropped some hints about this new approach, telling journalists that he'd like to see consoles take a PC-like evolution. "I look at the ecosystem that a console sits in and I think that it should have the capability of more iteration on hardware capability," he said. A few days later, he elaborated. "What I'm saying is as hardware innovations happen we want to be able to embrace those in the console space, and make those available and maybe not have to wait seven or eight years for things to happen."
Of course, Microsoft is no stranger to changing their high-level hardware plans, as we saw in 2013, when the company reversed course on an always-online Xbox One. With Microsoft, anything can change at any time. We hear that the folks at Xbox have yet to finalize the specs for 2017's Scorpio, although they briefed third-party publishers on the device during a secret event last week, according to a source.
Development sources raised the concern that although the Scorpio model will be capable of supporting 4K resolution thanks to its GPU upgrade, as of right now there is no planned upgrade to the console's I/O transfer speed–the speed at which the console can transfer assets from a disc or hard drive to its memory. This could mean long loading times for games specifically designed to support 4K, due to their larger assets.
Two months ago, Kotaku broke the news that Sony is preparing an upgraded version of their PS4, which is code-named Neo and will also have a more powerful GPU. Although Sony has not yet confirmed the existence of that device, other news outlets have come forth to corroborate details. We'll likely hear more from both first parties next month at their respective E3 press conferences. Microsoft's event is Monday, June 13 at 12:30pm Eastern. Sony's is that night at 9pm Eastern.
UPDATE (4:41pm) - In an article this afternoon, Polygon corroborated many of the details we reported as well as one that we didn't: Microsoft is aiming to get Scorpio running at 6 teraflops, which we've also heard from one source. (5-6 is what we heard.) Sources have insisted that Scorpio's exact specs have not yet been finalized, though.