While we prepare to beat our opponents into submission using a series of punches and kicks, Namco Bandai prepares to hit your wallet where it hurts with three sets of premium DLC scheduled in the first month of SoulCalibur V's release. Who wants to play dress up?
Music and customization are the order of the day in SoulCalibur V's first three doses of DLC. Each of the three packs features music tracks from two previous games in the series, along with special customization gear to augment the power of the game's character creation tool.
The news comes by way of a European press release, so the dates might not quite jive with North America. Prices are set at €1.99 or 160 MS points in Europe.
The first pack shows up in time for the game's launch. It comes with music from Soul Blade and the original SoulCalibur, plus nine "exotic" costume options: Wings, face paints, bikinis, etc.
Pack two shows up in time for Valentine's Day, February 14. This time the music is from SoulCaliburs II and III, and the nine customization items include a breast plate, a kimono, and various animal heads.
G/O Media may get a commission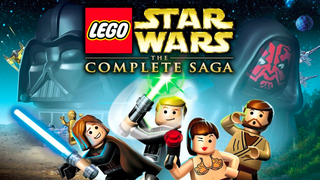 $10 or more
Humble Bundle - Starlight Bundle
Towards the end of the month we'll get our third helping of DLC with masks, more face paint, skulls, and camouflage while being serenaded with the music of SoulCalibur IV and SoulCalibur: Broken Destiny.
Dammit, looks like I'm going to have to shell out some cash to stage my dream NVIDIA faeries Vs. furries match. Curse you, Namco Bandai!