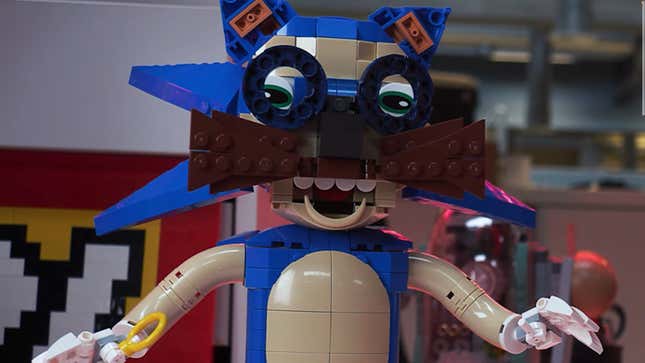 Today is Sonic the Hedgehog's 32nd anniversary, and Sega released a 20-minute Sonic Central showcase to talk about upcoming projects, and alongside talking about upcoming 2D throwback Sonic Superstars, there were a lot of non-game announcements during the show. If you want to watch the whole stream, you can do so right here. For those that just want the highlights, here's everything you missed at the Sonic Central showcase.

Sonic Origins Plus
First up was a look at Sonic Origins Plus, the expanded version of the original Sonic Origins that packaged together several classic games from the series' 2D past. The compilation launched today, June 23, and includes 16 games and adds Amy Rose as a playable character.
Sonic Frontiers: Sonic's Birthday Bash Update
Sonic Frontiers is getting new content as part of a birthday-themed update called Sonic's Birthday Bash. On top of giving Sonic some new cosmetics like a party hat and cool sunglasses, there are some more substantial changes coming to the game, as well. One of the big additions is New Game+, but long-time Sonic fans will also be happy to know the Spin Dash, which lets Sonic charge up in a ball to get some quick momentum, is making a return in the update. The update is free, and available now.
Sonic Prime's Lead Voice Actor On Bringing Swagger To The Iconic Role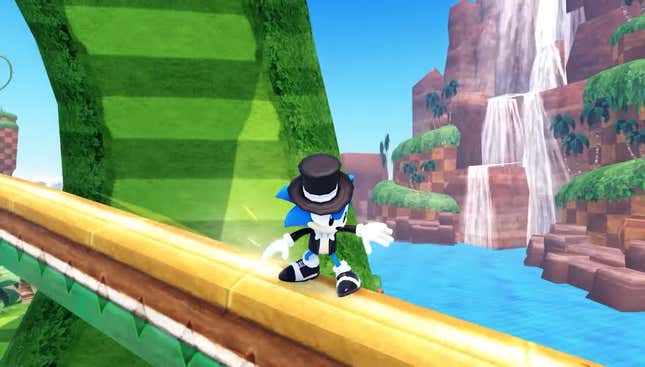 Roblox: Sonic Speed Simulator
Sega is adding a new event to the Sonic Speed Simulator crossover in Roblox that will unlock a tuxedo-sporting Sonic skin. It's playable today.
Sonic Prime
Sonic Prime, the animated Netflix series about a multiverse-hopping version of Sonic and friends, is getting new episodes on July 13. The new trailer shows Sonic and Shadow teaming up, as well as teases a robotic Sonic multiverse variant. Alongside the new episodes, endless runner Sonic Dash will join the Netflix games library as Sonic Prime Dash, which will feature the various multiverse versions of the characters.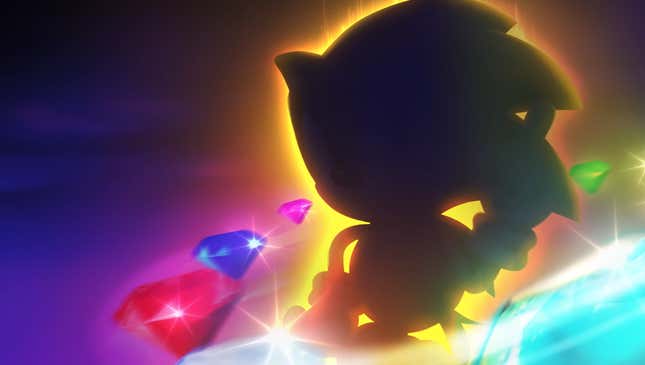 Updates on the mobile games
The showcase took a moment to touch on some of the mobile Sonic games. Super Silver has been added as a playable character to Sonic Forces and Sonic Dash, and in July, Sonic Dash will get Dragon Hunter Lancelot (a Shadow variant from Sonic and the Black Knight). Classic Super Sonic will join the mobile games in the future, but the stream was vague on details.

Samba de Amigo: Party Central
Rhythm game Samba de Amigo: Party Central will include two songs from the Sonic series when it launches on August 29 for the Switch: Escape From the City from Sonic Adventure 2 and Fist Bump from Sonic Forces. There will also be a stage based on City Escape from Sonic Adventure 2, as well as costumes and accessories based on the series available through the digital deluxe edition.
Sonic Symphony dates
Sega announced dates for Sonic Symphony, a touring orchestra that is playing selections from the series' history. The show was streamed during Sonic's 30th anniversary, but now fans will be able to see the performance in person later this year and into 2024. Tickets go on sale June 28 at 10 a.m. Pacific / 1 p.m. Eastern, and the dates are as follows:
Sept 16, 2023 / London, Barbican Hall
Sept 22, 2023 / Paris, Le Grand Rex
Sept 30, 2023 / Los Angeles, Dolby Theatre
Oct 14-15, 2023 / São Paulo, Brasil Game Show
Oct 21, 2023 / Boston, Emerson Colonial Theatre
Oct 28, 2023 / Chicago, Auditorium Theatre
Nov 17, 2023 / Düsseldorf, Mitsubishi Electric Halle
Dec 15, 2023 / San Antonio, Majestic Theatre
Dec 29, 2023 / Atlanta, Cobb Energy P.A.C.
Jan 05, 2024 / Seattle, Paramount Theatre
Jan 06, 2024 / San Francisco, Davies Symphony Hall
Jan 20, 2024 / Washington DC, Warner Theater
Jan 27, 2024 / Kansas City, Kansas City Music Hall
Feb 11, 2024 / Tokyo, Line Cube Shibuya
Feb 17, 2024 / Toronto, Meridian Hall
Mar 24, 2024 / Montreal, Wilfrid-Pelletier Theater
Mar 29, 2024 / Portland, Schnitzer Auditorium
Tails Tube
Sega has been releasing episodes of Tails Tube, a web series about Tails being a VTuber, on the Sonic YouTube channel, and will be releasing new episodes "soon."
Merchandise hour
Next up was the merchandise block, which included: a Jakks Pacific playset of Sonic and Eggman fighting on the Death Egg, Sonic Crocs, a collaboration with streetwear brand Hypland that will be available on June 26, Sonic and Shadow Cable Guy controller holders, a statue of Sonic and Shadow from S-Fire, an ESP electric guitar covered in art of classic Sonic, an Igloo Sonic Playmate cooler, an IDW one-shot comic starring Amy for her 30th anniversary, and five new Lego playsets based on the series coming out on August 1.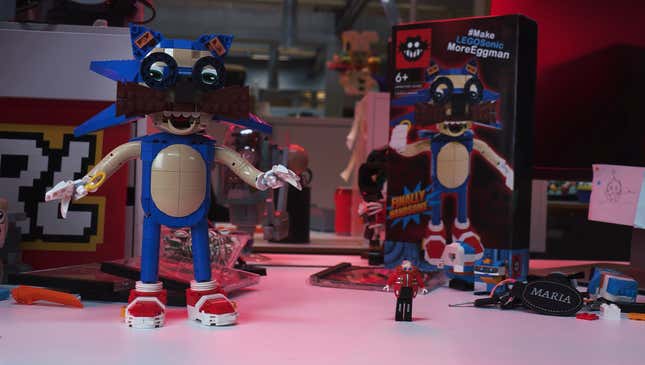 Eggman raps
Series antagonist Doctor Ivo Robotnik hijacked the stream to deliver some bars about how he's a bad dude who does bad things, reveal his new Lego minifigure, and then ask people to use the #makelegosonicmoreeggman hashtag to show Lego they want them to make and release the Eggman-ified Sonic set you see above. Yes, it's nightmare fuel, but if I had to see it, you do, too.
Sonic Superstars
Closing out the show was Sonic Superstars, the upcoming 2D game that looks to modernize the classic formula with a 3D art syle. Along with a brief look at the game, Sega also released an interview with original character designer Naoto Ohshima and Sonic Team creative officer Takashi Iizuka about the game. It's mostly fluff, but you can see the extended version not featured in the stream above.
The last announcement was that Sega is collaborating with Lego to bring the Eggman minifigure to the game for those who pre-order the game.
Sega reminds you Shadow is in the next movie without showing him
Those who have seen Sonic the Hedgehog 2 know that Shadow appears in the post-credits scene and will play a role in Sonic the Hedgehog 3. As the show closes, Ivo Gerscovich, the chief brand and business officer for the series, says to "keep an eye out" for the third movie and reminds us Shadow the Hedgehog will be featured. But I'm keeping an eye out, Ivo, but I would like to see him now, thank you.