Panty Party has all the trappings of a terribad, creepy-obsessive game about anime girls and their panties And it is that, to a point. But more often than not it's an indulgent, ironic satire and a damned fine action game.
Available on Steam for $10, Panty Party combines all of the most ridiculous tropes in anime with the play of a 3D brawler, then injects a literally fetishistic fascination with feminine undergarments. You play as a schoolgirl blessed with the power to transform into any pair of panties. When you transform, you have phenomenal fighting abilities like lasers and a magical sword that you can use to beat the shit out of other sapient skivvies.
Why go to all the trouble? Well, there's an evil being named Panzi who leads an army of unappreciated panties. Their goal is to brainwash all of humanity into giving the unloved panties their deserved attention, lavishing legions of underwear with affection and care. You, as the chosen Warrior of Love, must fight and defeat Panzi and their hordes.
While that's the most ridiculous, over-the-top plot I've ever heard, I was surprised to find that Panty Party is totally voiced. For something like this, I'd expect the game to feel like it was held together with frayed scotch tape. But, it's not half bad. It's chintzy at times, but there's I get a juvenile smirk every time I hear my foes cry out that they were only able to embrace their panty god but once. It's so absurd and exaggerated that it's nigh-impossible to take seriously.
G/O Media may get a commission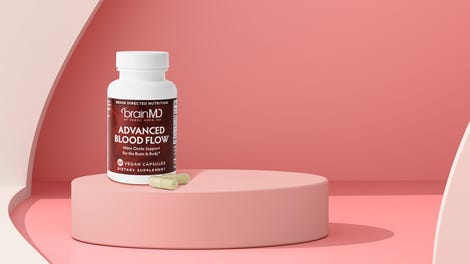 The gameplay matches the whimsical tone. You click through bits of story (Panzi is evil blah blah, a new panty has more powers than you blah blah), then jump into a free-range combat sim and shooter. You have several attacks, each with different effective ranges and effects, than run the gamut between laser swords and an anime-inspired energy beams. If you're skilled enough use those moves to beat the hell out of a dozen or so enemy panties, then you advance. Every so often you unlock new panties and new abilities to shake things up, but what really makes play interesting is the freedom of movement you have.

Your panties can sort of flap in the air to flutter about, and you have several quick dodges that give you a lot of control over how you choose to approach enemy panties. And you'll need all of those different techniques because other panties do not fuck around. They'll try to head you off if you're taking an alternate route, or they'll be relentless right when you need to pull a strategic retreat.
You can fly for a short time, too, dodging in any number of directions. You can play strategically, using coverage to lure out foes before you hit them with a salvo of panty-missiles. It's a shame there isn't multiplayer, because it feels like such a thing would work well.
When all these come together just so in a tight battle, it's a thrill. I found myself strategically shifting between abilities often to get the edge. Successive attacks quickly build up a power bar which you can use for a second transformation. It boosts your attack, speed and defense and can turn the tide in a dogfight. Smaller attacks that hit light and fast charge up more quickly. Then, after you transform, you can bust out your heavy-hitters. It's complex and engaging and a refreshing surprise. It's weird, and a bit creepy, at times, but the whole thing has enough care put into it that it works as a well-executed, tongue-in-cheek riff on its inspirations.

Panty Party has plenty more value than its novelty, especially if you're into other quirky, themed action games like Ace of Seafood. Or if you're just really entertained by the premise of abandoned panties brainwashing the world.
After seeing The Matrix at the age of nine, Daniel Starkey has been fascinated by the idea of mediated intimacy. They see people as floating through the void of existence, eager to bridge the gap by connecting with others. These days, they're drawn to looking at the myriad ways people share themselves and what forms that takes.