Roses are red, violets are blue. Both are technically edible. Blueberry Pie Oreos are a sort of a pale violet that looks nothing like something that should make its way to your stomach.
That's not to say you shouldn't send several of these on their way to your body's grimy processing plant. You just might need to close your eyes, dim the lights, and maybe have a little actual blueberry pie on standby for when these let you down.
Announced by Nabisco earlier this year as a pair of exclusive flavors alongside Fruity Crisp Oreo (which I so am glad I could not find), Blueberry Pie Oreos are exclusive to Target stores in the U.S., because they are one step above Walmart cookies.
Blueberry Pie Oreos consist of a muted blueish-purple creme (not paste, as I refer to it in the video atop the post) sandwiched between a pair of vanilla Oreo cookies, simulating pie filling and crust. The creme's strange color could be attributed to actual blueberries, which are basically purple berries wearing blue jackets.
G/O Media may get a commission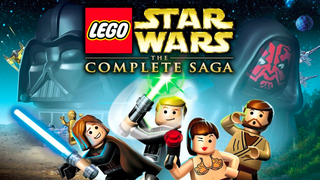 $10 or more
Humble Bundle - Starlight Bundle
Or the color could be due to the beet juice concentrate and blue 2 lake used to create what I feel is a particularly unsavory hue.
If you're going to fake blueberry color, you might as well go full-on blue. Hold up that Oreo bag in front of your nutritional colorists, point to it and say, "Do this." Embrace the blue.
Failing that, at least embrace the blueberry flavor. Blueberry Pie Oreos play it very safe with the blueberry, delivering a mild, understated flavor that's more generic sweetness than berry freshness. There's no edge, like you might find in a bite of blueberry muffin. No tart. Just soft curves.
If they had called these Blueberry Cream Pie Oreos, I would have bought it. That said, I'm not sure Nabisco is allowed to use the proper spelling for cream where Oreo is concerned. And so we have a cookie that's not quite as blueberry as it should be, and nowhere near pie. Fans of the berry might dig the flavor, but I'd rather just have some pie.
Snacktaku is Kotaku's take on the wild and wonderful world of eating (and drinking) things, but not eating meals. Eating meals is for those with too much time on their hands.