Six years ago, a clip of a Smash Bros. match titled "WOMBO COMBO!!!!" was uploaded to YouTube. It showed three Fox characters and one Captain Falcon in Melee—nothing that sounds out of the ordinary. Except the clip has been watched over five million times.
Watching it, even if you don't know what's going on, it's easy to understand why this video would go viral. The hype is palpable—you get excited to the commentator's reactions listening to it.
Still, though, why are these players freaking out like this? Here's some context. The clip shows a match from a California tournament. The people you primarily hear on the clip are players who go by the handles 'HomeMadeWaffles,' 'Phil,' and 'Mango.' They're reacting to a special technique used by players SS/Tang and Zhu, which you see at around the :12 second mark—the Captain Falcon and one of the Foxes juggle another Fox between them using a combination of grabs, Fox's reflector move, and Smash moves. The Fox and the Captain Falcon are tag-teaming the other Fox in a funny way, basically, and the reaction from the commentators watching it unfold is amazing.
The clip is a part of a larger match, which you can see in full here:
But the reason that the match became so famous was because of the audio, the commentary. Since 2008, a couple notable things have happened. Call of Duty culture started fixating on montages that highlight notable "clutch" moments or kills in matches. These videos are often accompanied with references to things like "420 blaze it," a top 40 song playing in the background, and lots of headshots—all cobbled together by amateur video makers, thanks to the proliferation of easy-to-pick up video software and the rise of YouTube. Montages like this have became so widespread, that you can see them for all sorts of other games, even if they're not first-person shooters. There's an entire subreddit dedicated to parodies of the Call of Duty montage. The other big thing that's happened is that the competitive scene for games like Smash Bros. have become more prominent, at least in the eyes of mainstream gaming.
G/O Media may get a commission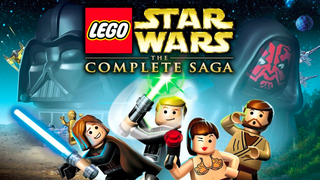 $10 or more
Humble Bundle - Starlight Bundle
Both of these have come together such that, even if you've never watched this clip, you've still probably experienced some part of its legacy. It's hard to watch a gaming montage now, serious or parody alike, that doesn't use an audio clip from this match. That's because you can easily apply their incredulous freakout to footage of other gaming highlight reels and it either fits perfectly, or it highlights why some of that Call of Duty culture is absurd. And thanks to games like League of Legends and Dota, hardcore e-sports culture is huge now—and so many of the phrases said during this clip have become memes. I heard phrases like "wombo combo" and "WHERE YOU AT" in the exact style used in the original video before I actually watched the Smash Bros. clip they were coming from, and I suspect I'm not alone.
There have been multiple Wombo Combo Smash videos that have arisen since the original, some of which you can watch here. But it's the first Wombo Combo that will hold a special place in gaming's heart.
Correction: this article originally made it sound as if the match was 3 vs 1 thanks to funky wording. In actuality, the full match was a 2 Vs 2.