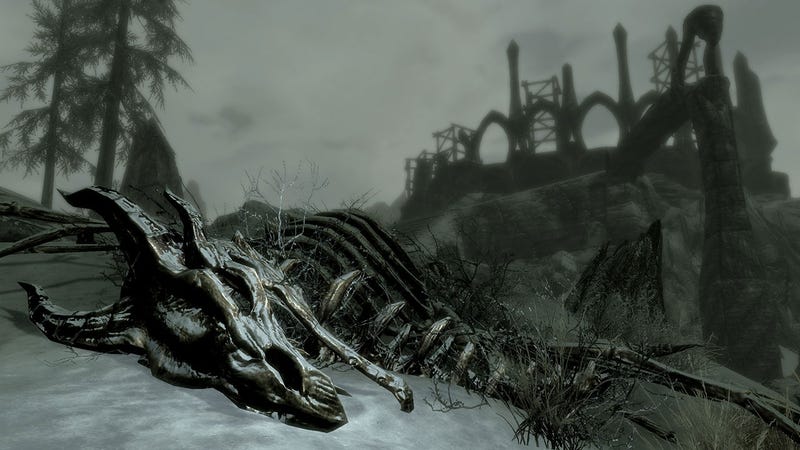 Finally! Skyrim's downloadable content, until now exclusive to Xbox 360 and PC, is making its way to the PlayStation 3.
Dawnguard, Hearthfire, and Dragonborn will all be on the PlayStation Network in February. They'll all be 50% off during their launch week.
In case you're a PS3 player and you haven't been paying attention, here are some links to our coverage for the vampire-filled Dawnguard pack (not great), the home-making Hearthfire pack (lovely for fans of domestic activity), and Dragonborn, the best of the three.
So what took so long? Dunno. Last August, Bethesda said bringing Skyrim's DLC to PS3 was a complicated issue.
Dragonborn will also hit PC on February 5, Bethesda's Pete Hines announced today.