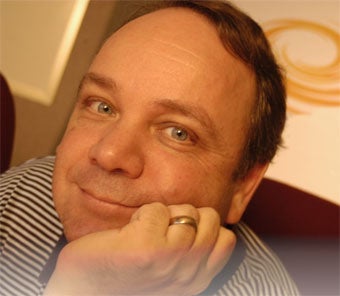 Sid Meier, the legendary creator of the Civilization franchise, has been tapped to deliver the opening keynote address at the 2010 Game Developers Conference, which means this could be the most addictive opening keynote speech ever delivered.
Unless of course the keynote isn't two hours of Sid playing Civilization, which it probably isn't. Instead, the keynote, titled "The Psychology of Game Design (Everything You Know Is Wrong)," will feature Sid arguing the importance of the psychology of the player versus historical and mathematical facts in forming the foundation of a successful game design.
Wake up, GDC event director Meggan Scavio has something to say!
"It's an honor to have Sid Meier, a true pioneer in game development, share his decade's worth of insight at the 2010 Game Developers Conference. We're also delighted to welcome so many other high quality lectures from the industry's leading developers."
Leading developers like BioWare's Armando Troisi, speaking on interactive storytelling in Mass Effect 2, and Ubisoft's Patrick Plourde, who will discuss designing Assassin's Creed II.
The 2010 Game Developers Conference will take place March 9th through the 13th in San Francisco. We'll be there, staying awake during a lecture on the psychology of game design so you don't have to.