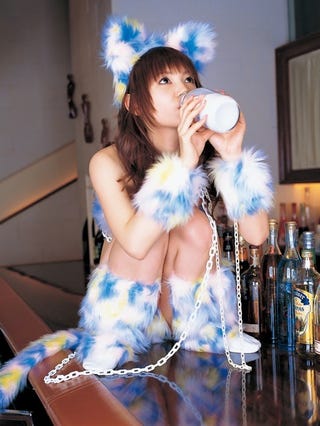 At a recent event, popular Japanese idol and Pokémon songstress Shoko Nakagawa gave away a stack of Xbox 360 games — games that she owned.
"I'll giving away a set of Xbox 360 games I haven't played yet," the idol blogged. The games she gave away were Lost Odyssey, Fable II, Gears of War, Viva Piñata: Trouble in Paradise, Forza 2 and Banjo-Kazooie: Nuts & Bolts.
"The game set landed with a guy who doesn't own an Xbox 360," she blogged about the event giveaway, adding, "lololololololololololololololol." LOL indeed.
Earlier this year, Shokotan announced that she had purchased an Xbox 360. According to her gamer card, three of the four games she still owns look largely untouched.

ギラティナ and グングニル [中川翔子 オフィシャルブログ via チラシの裏でゲーム鈍報]