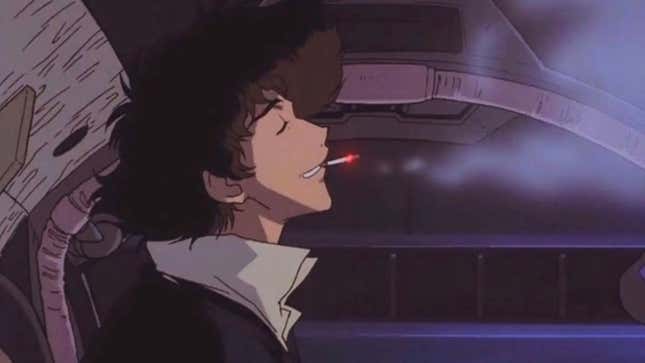 According to a new report from Variety, Adult Swim has ordered a new anime series for Toonami by Shinichirō Watanabe, legendary director of Cowboy Bebop and Samurai Champloo, and studio Mappa, the popular animation studio behind Chainsaw Man and the final seasons of the mega-popular anime series Attack on Titan.

Disney's New Post-Apocalyptic Anime Proves The Mouse Has Good Taste
The name of the upcoming anime series is Lazarus. According to Variety, the anime, which is already in production, takes place in the year 2052 and follows the story of a "Nobel Prize-winning neuroscientist" who concocts a cure-all drug named Hapauna. However, the drug has dire side effects that result in the death of its users three years after they use it, leading a special task force to investigate the matter. Watanabe will reportedly speak more about his upcoming anime this Saturday during Adult Swim's Festival at San Diego Comic-Con.

"As I embark on this creative journey, I can't help but feel that this project will serve as a culmination of my career so far," Watanabe said in a press release. "I hope you enjoy it."

John Wick director Chad Stahelski is also involved in the project, providing choreography for its action sequences. Saxophonist Kamasi Washington will contriubute music as well as produce the soundtrack alongside British electronic music DJ Floating Points and jazz DJ Bonobo.

Basically, Lazarus is shaping up to be a jazzy AF anime from one of the best creative minds in anime, with an acclaimed animation studio and a stand-out action-movie director also at the helm, which fucking rules.
"Shinichirō Watanabe is simply one of the greatest living artists, and it's a dream come true to be able to collaborate with him on a new original series," Toonami co-creator Jason DeMarco told Variety. "Like all of his work, Lazarus is packed with big ideas, incredible characters, and a ton of heart. We can't wait for anime fans to see this world."

Lazarus does not have a release date.