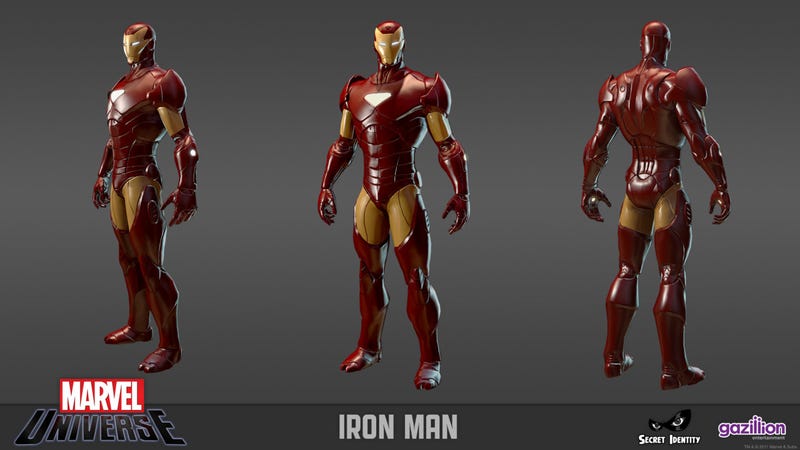 As Gazillion offshoot Secret Identity continues to hammer away at the Marvel Universe MMO. the folks at the Marvel Massively Multiplayer Society have been slipping out glimpses of the iconic characters we'll be playing when it goes live. Avengers assemble!
Well, some assembly is required, at least. Over the past few months the MMMS has shown us what Captain America, Thor, Thing, and most recently Iron Man will look like in the <a href="
">massively multiplayer game that puts players in the role of their favorite Marvel characters.
The game sounds like a grown-up version of Gazillion's Marvel Super Hero Squad Online, where it isn't unusual to see three or four Iron Men running around together, causing child-friendly havoc. If the free-to-play game follows the same pattern, I wouldn't worry too much about costume continuity; they'll release new outfits for you to purchase on a regular basis.
The Marvel Massively Multiplayer Society [Official Site via MTV Multiplayer]

m