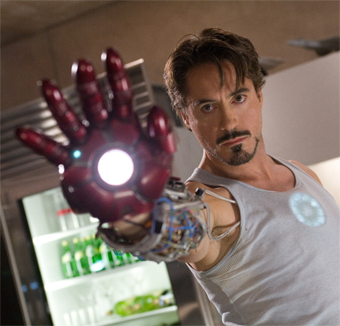 After pretty much completely screwing up the game based on the first Iron Man movie, Sega has announced their plans to potentially ruin the game based on the 2010 sequel, Iron Man 2.
Sega continues its existing partnership with Marvel Entertainment with the announcement of Iron Man 2, due out in 2010 alongside the sequel to the blockbuster hit of 2008. The new title is currently in production at Sega Studios San Francisco, and will more than likely produce some amazing trailers and screenshots before ultimately delivering a mediocre gaming experience.

"We are thrilled to build on the success of the Iron Man phenomenon and work with Marvel and Paramount on another epic project," says Simon Jeffery, President of SEGA of America, Inc. "SEGA and Marvel are collaborating closely to ensure we deliver an authentic Iron Man experience."
Sega and Marvel also collaborated closely on last year's Iron Man video game, which if you recall, was a complete mess, so I am keeping my hopes way low this time around. I just hope we at least get another dance party video out of this one.