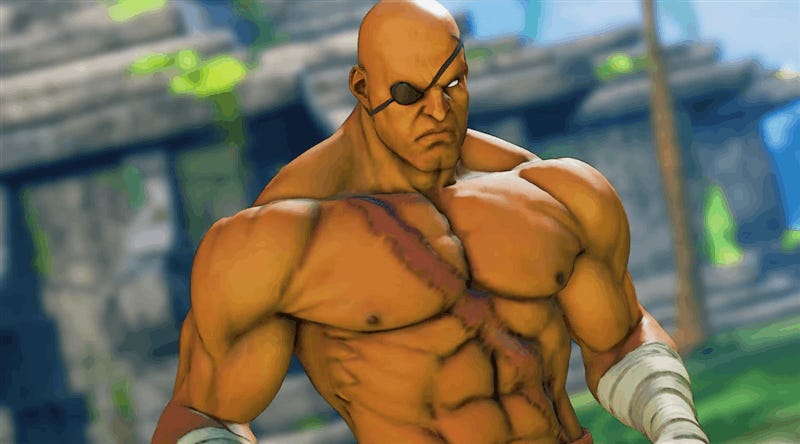 Series stalwart Sagat is coming better-late-than-never to Street Fighter V: Arcade Edition, it was announced at EVO tonight.
First shown off last year, he'll finally make his appearance as part of Season 3. Via Capcom:
Sagat is available individually for MSRP $5.99 or 100,000 Fight Money OR as part of the Season 3 Character Pass for MSRP $29.99, which also unlocks Sakura, Blanka, Falke, Cody, and G.
That pass is live tomorrow, August 6 (or today, since this is going live right around mightnight ET). If you don't recognise "G", that's because he's an all-new, very presidential character: