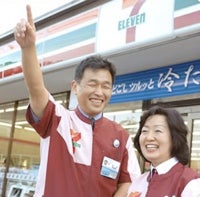 Kyoto-based game maker Nintendo is rumored to be going into a business partnership with Seven & i Holdings Co., the company that operates 7-Eleven convience stores and Ito Yokado retail shops.
Apparently, it will be possible to get coupons, fliers and even store guidance and info via DS while in these stores. The plan is to roll out a test program at dozens of Ito Yokado stores in Japan towards the end of the year.
When asked about this, Nintendo told Famitsu.com, "We have no official comment at this time, and moving forward, this is something we are looking into."
任天堂がセブン&アイと販促提携!?[ファミ通.com]