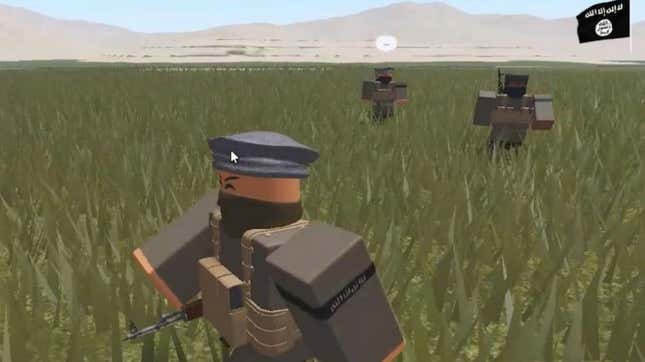 A 16-year-old boy has been detained by Singaporean authorities under the country's strict new terror laws, after he was found to have been playing on 'multiple Islamic State-themed servers on Roblox'.

God Of War Is Still The GOAT For Opening Boss Fights
The boy, who cannot be named since he's a minor, 'was issued with a restriction order in January, limiting his movements and preventing him from issuing public statements', SCMP reports.
He was first brought to the attention of Singapore's Internal Security Department (ISD) in 2020, when he was only 14 years old, after he was discovered to have been spending loads of time role-playing as an ISIS combatant on Roblox:
He used the platform to replicate Islamic State of Iraq and Syria (Isis) conflict zones, such as Syria and Marawi city in the southern Philippines, and regarded himself as an Isis member and took the baiah (allegiance) to an in-game "Isis leader".

He played out his fantasies on the game – where he would shoot and kill enemies and undertake roles as the "spokesperson" and "chief propagandist" for his virtual Isis faction, the ISD said in its statement.
"The teen was also attracted to Islamic eschatological prophecies after watching YouTube videos", CNA reports, "and had come across Islamic State songs from online music streaming platforms". He was found to have "an interest in far-right extremist content, including those which were anti-Semitic and supportive of neo-Nazi groups whose ideologies promoted a 'race war'".
The boy was also alleged to have been in contact with Muhammad Irfan Danyal Mohamad Nor, an 18-year-old who was arrested in December 2022 under Singapore's sweeping (and highly controversial) Internal Security Act laws, which allow the government to imprison terror suspects for up to two years without trial. Irfan had been planning "to set up an Islamic caliphate on Singapore's Coney Island".