This week on Retro Game Master the Kacho takes on Battle Golfer Yui, a golf game that it is more than it seems.
Launched in 1991 in Japan, Battle Golfer Yui follows the exploits of two normal high school girls who are drafted into a tournament thanks to their exemplary golf skills. Little do they know the mad Professor G is trying to take over the world...using golf as his cover.
Sure! Okay! Also, because it's a Japanese Mega Drive game, there are also some sort of magic points that can be used to invoke special abilities. Fore!
The show goes live only on Kotaku at 8 p.m. eastern this Thursday, followed by more weekly episodes "airing" on Kotaku at the same time and day through September. And unlike with television, these episodes will stick around on our site so you can watch them at your own leisure.
Game Center CX produced 15 seasons of gaming content in Japan, with Shinya Arino playing through dozens of Famicom, Super Famicom, PC Engine and Mega Drive games. These first U.S. airings of the episodes includes English captions for Arino and English dubbing for his off-camera announcer.
G/O Media may get a commission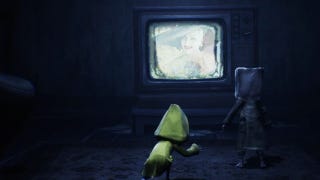 Horror Video Games to Play Leading Up to Halloween
Spooky and scary
Something video games have over their film counterparts when it comes to horror is the player's agency. Sure, watching the slasher claim their next victim can get a jumpscare out of you, but you know what's scarier? Knowing you had the power to stop it. Watching someone slowly open a door and enter a dark room is unnerving, but having to do it yourself will send shivers down your spine and paralyze you with fear.
---
In this eighth episode of Retro Game Master, our game-testing everyman, Shinya Arino, faces off against S.O.S.
S.O.S. was developed by Human Entertainment for the Super NES in 1994. More »
---
In this seventh episode of Retro Game Master, our game-testing everyman, Shinya Arino, faces off against The Mystery of Atlantis.
The Mystery of Atlantis was released by Sunsoft for the Family Computer in 1986. More »
---
In this sixth episode of Retro Game Master, our game-testing everyman, Shinya Arino, faces off against Mighty Bomb Jack.
Mighty Bomb Jackwas released in 1986 for the arcade and the following year for the Nintendo Entertainment System. More »
---