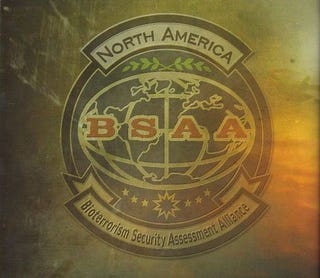 Following in the footsteps of their excellent Street Fighter IV Training Manual, Capcom just sent me a copy of their guidebook for Resident Evil 5.
Resident Evil Declassified is packed, packed with details about the upcoming game. The 39-page glossy mag includes a quick table setter for the upcoming game, detailed write-ups of the Kijuju Autonomous Zone where the game takes place, break downs of controls, characters, weapons, vehicles and gameplay. There are even some tips, a fancy Resident Evil timeline and interviews with producer Jun Takeuchi and Chris Redfield motion capture actor Reuben Langdon.
I've scanned in a few pages from the magazine to give you a sense of its depth and to show off some of the neater features from the game, but don't go looking if you want your Resident Evil 5 experience to be pristine and free of any hint of spoilers.