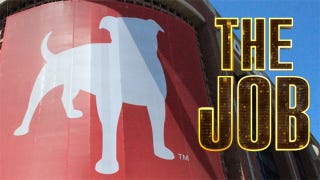 Last month Zynga laid off more than 100 game developers in a firing extravaganza set against the backdrop of Apple's big iPad event. Thanks to CBS reality show "The Job", the company's hiring of a new associate game designer will be every bit as spectacular and public as that mass termination.
According to a Games.com tipster that sent in a non-disclosure agreement mistakenly received via email during the shoot for another episode, casting for episode eight of the first season of the new reality show took place early last month in San Francisco, prior to the massive layoffs later in October. The suggested position jibes with a listing on "The Job" website calling for applicants, though with a deadline of October 31 the prospective employees may have already been fired.
Hopefully this development won't make members of Anonymous so angry they don't do anything again.
Want to make games at Zynga? Then get yourself on 'The Job' [Games.com]