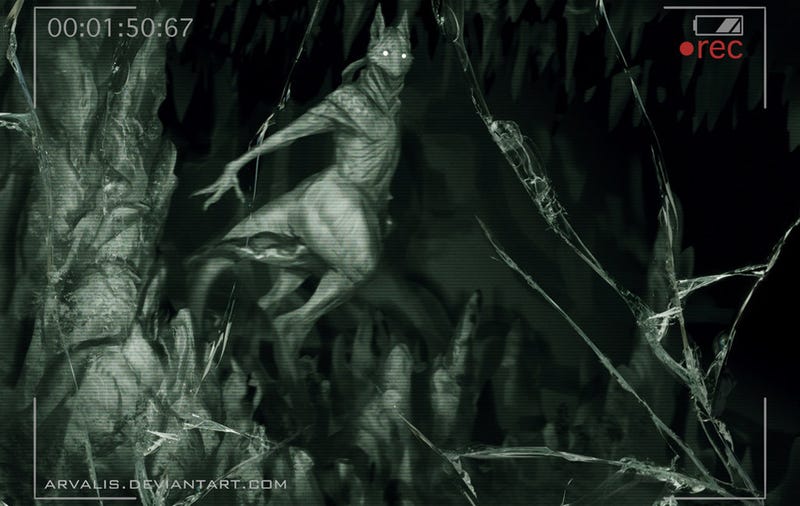 Hey that's not the Mewtwo and the Cerulean Cave I remember from the Pokémon games. This—otherwise amazing—redesign by DeviantART artist arvalis is way more creepy.
It reminds me of those combat-free horror games (Outlast, anyone?), mixed with the N64 classic, Pokémon Snap.
I don't want Pokémon to be real anymore.
What Lies in the Cerulean Caves [arvalis, DeviantART]
Dayshot is an image-based feature that runs every morning, showcasing some of the prettiest, funniest game-related screenshots and art that we can find. Send us suggestions if you've got them.
To contact the author of this post, write to: gergovas@kotaku.com