You don't have to be afraid of missing out on Outlast's scream-inducing fun any more, Xbox One fans. It's now available on Microsoft's latest console, Major Nelson announced in a blog post this morning. The terrifying survival horror game made it through our latest revision of the PS4 bests list, so Xbox One owners…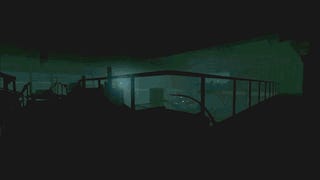 There's a fine line any artist walks when trying to titillate and terrify at the same time. But making video games scary is especially tricky. Repetitive behavior—even when that behavior is running and hiding from flesh-eating monsters—doesn't mesh all that well with the spontaneity required to make someone jump out…
Outlast was one of the best and most disturbing surprises of 2013. Whistleblower, a prequel out this week, is less surprising but no less terrifying. The new chapter offers up a fresh batch of blood-drenched bad guys that will make any horror buff cower in delightful fear.
Buckle Up: Outlast's "Whistleblower" DLC is coming to PC and PS4 in April. It'll tell the story of Waylon Park, the source who contacted the protagonist of the main game. Judging by this screenshot, it will probably be super scary. We recently added the main game to our PS4 Bests List, and I can't wait to play more.…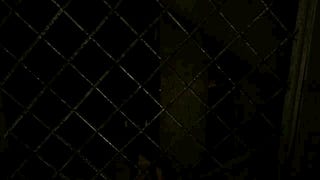 It cost one video game company $35,000 to be featured in one of Conan O'Brien's Clueless Gamer segments. Re/Code reports that the late night talk show receives payment from game companies for some of the segments, with confirmation that horror game Outlast paid to be part of a three-game scare-focused spotlight.
This isn't the usual watch-someone-scream-at-the-jumpy-moments kind of "let's play" videos you're used to on YouTube (though I'll throw in the headphone users beware warning because it's still in there). It's a bunch of friends saying silly things because alcohol and friendship will do that.
When Amnesia: A Machine for Pigs and Outlast launched a week apart from each other, I was not going to play them. I'm a wimp when it comes to getting scared, so the idea of subjecting myself to hours of cowering in the dark while terrifying creatures hunted me down? Please, not going to happen.
We caught a first look at it a couple of weeks back, but here's a longer, better look at Outlast, an upcoming survival horror game from Red Barrels, a new studio made up of former Assassin's Creed, Uncharted and Splinter Cell developers.