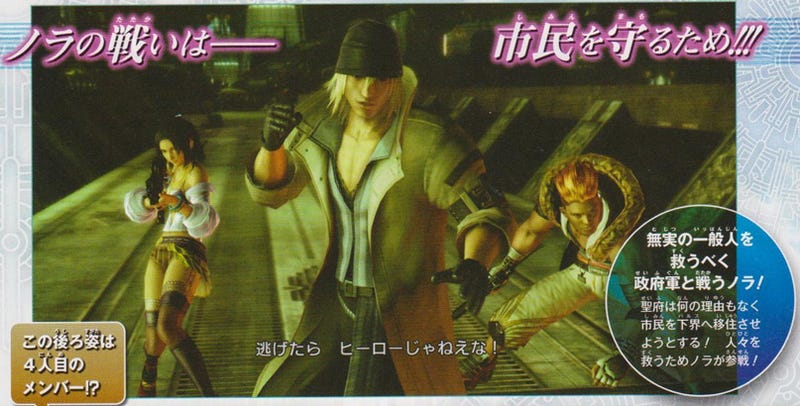 A spate of newish screenshots from upcoming Square Enix RPG Final Fantasy XIII appear in a recent copy of Japanese publication V-Jump.
These screenshots appeared in last month's FFXIII trailer, which can be viewed here. A playable demo of the game will be packaged with the Japanese release of Final Fantasy VII Advent Children Complete on April 16.
Translated scans below. Read 'em.


New FFXIII V-Jump Scans (Translated) [Final Fantasy-XIII.net]