While other members of Team Kotaku are busy flying/driving home today, I had one last E3 appointment to attend: spend some time with 4mm Game's hip-hop karaoke title Rapstar.
And while karaoke games are normally seen as a bit naff, something for young girls and drunks, I'd been secretly looking forward to it all week. Not just because I'm partial to a bit of rap on the side, but also because I got the impression from the people involved - former Rockstar execs and Def Jam records - that the project was serious.
And that's exactly the impression I got walking away at the conclusion of the demonstration, at which we spoke with 4mm founder Jamie King and Warner Music Group Executive Vice President Kevin Liles (who is also head of Def Jam Interactive).
G/O Media may get a commission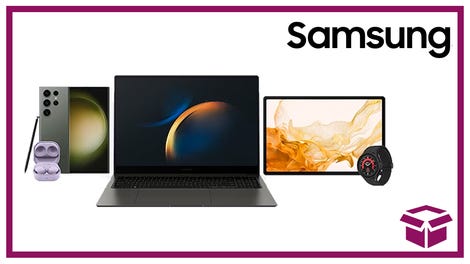 24 hour deals
Discover Samsung - Daily Deal
Rapstar is the combination of two things: 4mm's desire to carry the same torch its founders did at Rockstar by taking modern culture seriously (not to mention having a genuine appreciation of it), and to, as 4mm founder Jamie King puts it, "be a response to a market that is not being catered for".
The mechanics of the game will be familiar to, well, almost everyone, as it follows the same structure as SingStar, Lips, Rock Band and Guitar Hero: World Tour. Lyrics and coloured bars appear on stage, you sing/rap to match the pitch and tone of the original, and you're scored on your performance. No surprises there.
But where Rapstar looks to change the game is in everything else about the title. Where SingStar presents itself to a specific market, Rapstar is the anti-SingStar, which looks to deliver that same experience (it's even got the same community features and 30-second trailers as SingStar's PS3 version) only with a front-end aimed at hip-hop fans.
It's community features will support battles. Users can select which 30 seconds of their performance they'd like uploaded to the website (SingStar's doesn't yet allow that choice, though that feature is coming soon), and when uploaded, can trigger text messages to be sent to competitors/friends if a high score is broken. And, in a strong sign of how seriously the cultural and musical side of this is being taken, Def Jam will be keeping an eye on those performances.
"I wanna find the next DMX...in Japan", says Liles. "But I can't spend a year there lookin' for the motherfucker". He'll be urging all Rapstar players to keep an ear to the ground, and if they know of any half-decent MCs, to make sure their performances are uploaded on the website (which will also support freestyle clips).
For all the game's mechanical strengths, though (and it appears up to the job of tracking your rapping), these music games live and die on the strength of their tracklist. We only saw seven songs today, from artists ranging from TI to B.I.G. to Kanye West, but Liles stresses that those may not make the final release, as around 400 tracks have been licensed, and over the next few months it'll be a matter of sorting through them and finding the right mix for the retail release.
After that, of course, King says there'll be a bevy of downloadable content, and that both the retail package and subsequent downloadables will cover all kinds of hip-hop content, from old to new, mainstream to underground, Def Jam artists to rappers outside of the label's roster. And after that? The 4mm boss says Rapstar is just the beginning of a long-running collaboration with Def Jam, which will see the release of "a number of different games".
Rapstar is due later this year on the 360, PS3 and Wii. As an interesting footnote, the developers of the title were unveiled for the first time today in the game's opening sequence, and they are Terminal Reality. Yes, the guys who just made The Ghostbusters game.