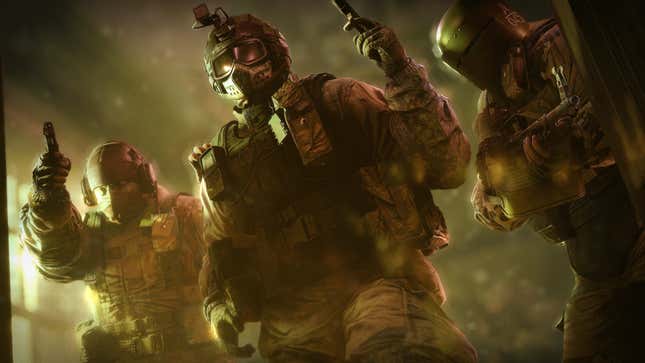 The upcoming Rainbow Six film from Paramount, starring Michael B. Jordan, has a director: Chad Stahelski. He's best known for his work on the popular John Wick films and will produce the movie alongside Jordan, who stars as John Clark, a popular character from Tom Clancy's books.
We Need To Talk About This John-Wick-But-It's-Cute-Girls Anime
Jordan already portrayed Clark in the 2021 film Without Remorse, which is based on the Tom Clancy book of the same name. That movie—which skipped theaters due to covid-19 and launched on Amazon Prime—ended with Clark planning to establish a multinational anti-terrorist team codenamed: Rainbow. This set up a potential sequel that would focus on the popular Rainbow Six team, which over the years has become well-known to gamers thanks to Ubisoft's successful video game franchise based on the fictional squad.

Read More: Streets Of Rage Film Happening, Script By John Wick Creator
This new Rainbow Six film, which doesn't have a release date yet, or even a basic plot synopsis, will likely continue the story of Jordan's John Clark as he creates and leads the Rainbow Six team.
It's unclear whether Ubisoft will be involved at all with the film, though I also find it impossible to believe Paramount and director Stahelski won't take some inspiration from the popular video game franchise that has helped keep Rainbow Six popular and relevant for over two decades.

Stahelski, whose attachment to the new Rainbox Six film was first covered by The Hollywood Reporter, has made a name for himself as a well-respected and talented action movie director ever since the release of his debut film John Wick in 2014. The Keanu Reeves action flick quickly became a hit and has spawned sequels, talks of TV shows, spin-offs, and even a video game. His next film is John Wick: Chapter 4, out later this year. Before becoming a director he was a prolific stuntman and worked on films like The Matrix, Van Helsing, and Escape From L.A.