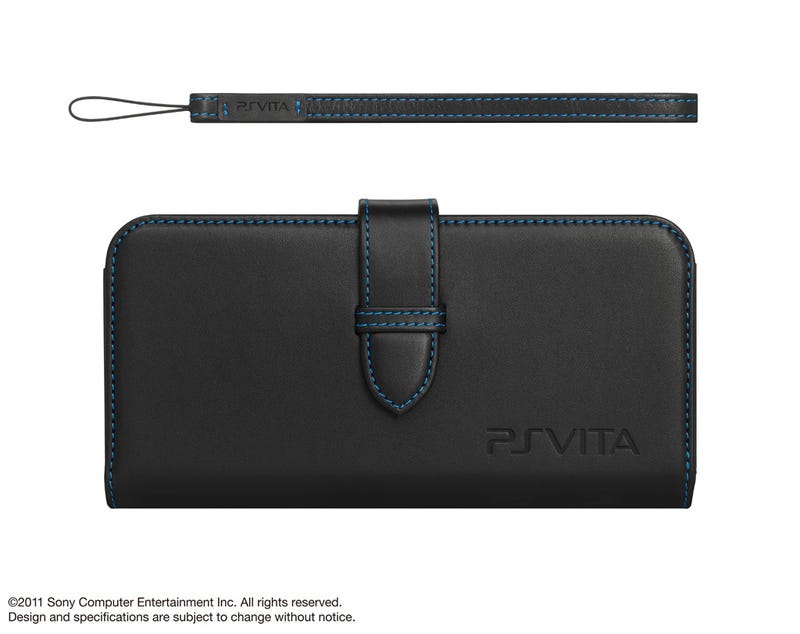 The PS Vita has a beautiful OLED screen. You don't chuck OLED screens in your backpack or your pocket! You need to put the Vita in a pouch. Or a case. Like these.
Today, Sony revealed a handful of new PS Vita pouches and cases. There are white and blue carrying pouches, priced at ¥1,800 (US$23). Then, there are leather cases in black and white. They are priced at ¥4,000 ($52) and come with leather straps.
All of them will be available when the PS Vita launches in Japan on Dec. 17.
---
You can contact Brian Ashcraft, the author of this post, at bashcraft@kotaku.com. You can also find him on Twitter, Facebook, and lurking around our #tips page.