The launch of the PSPgo is just around the corner, and Sony have been out showing off some new pre-paid PSPgo cards, as well as providing info on just how much stuff is available for download on the handheld.
First off, the stuff, Sony telling IGN that "16,000 pieces of digital content" will be available for purchase on October 1, the day of the handheld's launch. It's a big number, but one that's skewed by the 13,300 TV shows available; a more relevant figure is that there'll be 225 games spread across "full PSP titles, PSN exclusives, UMD legacy titles and Minis".
Next, the cards, an olive branch of sorts to stores that may or may not be upset about the prospect of stocking a console with no game downloads.
These aren't pre-paid cards like you can already get for the PSN; instead, they're for specific titles, with God of War, Gran Turismo, Daxter, Patapon 2, Secret Agent Clank and Twisted Metal: Head-on to be offered for sale via these specific cards.
G/O Media may get a commission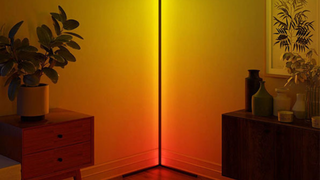 Save 60%
Minimalist LED Corner Floor Lamp
PSPgo Launch Plans Outlined [IGN]