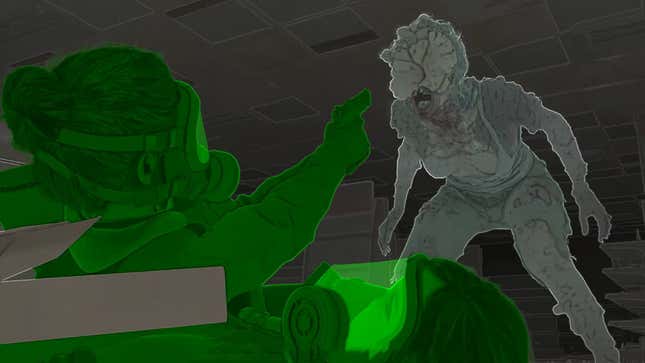 The PlayStation Store is about to get a solid sorting upgrade this week with accessibility tags, a new list of descriptors developers can pin to games to highlight their specific accessibility support, Sony announced in a blog post this week.
A Foe From The Next Team Ninja Game Is Giving Me Sekiro PTSD
Read More: The PS5 Is Getting An Ultra Customizable Controller That Lets New Fans Play
The tags are meant to "provide detailed insight on accessibility features supported in games," according to Sony's post. When the feature rolls out globally this week, you'll be able to simply press Triangle on the DualShock and DualSense controllers when browsing a game on the PlayStation Store to see the list of accessibility tags it has before making a purchase.
There are 'more than 50' accessibility tags
Sony confirmed that the PlayStation Store will have "more than 50 accessibility tags available for game developers to choose from." They're spread across six different categories—audio, control, gameplay, online communication, subtile and caption, and visual—with features to change button mappings, color, game speed, volume and sound direction, text, quick time events, and so much more. You can see the categories below:
Visual accessibility features, such as clear text, large text, color alternatives, audio cues and directional audio indicators.
Audio features, such as volume controls, mono audio, screen reader and visual cue alternatives.
Subtitle and caption options, including subtitle size, clear captions, and large captions.
Control options, including button remapping, thumbstick sensitivity, and ability to play without button holds, rapid button presses or motion control.
Gameplay options, such as difficulty settings, skippable puzzles, simplified quick time events, and game speed.
Online communication options, such as text or voice chat transcription and ping communication.
Kotaku reached out to Sony for comment.
As far as games that explicitly support accessibility tags, the list isn't as extensive at the moment. You've got Death Stranding and God of War Ragnarök, as well as Days Gone and Returnal. But otherwise, that's it. Sony did say, though, that it's "just starting to roll out this feature," so you definitely see other PlayStation games get accessibility tags. For now, you can see the full list of games that support this new feature below:
Days Gone
Death Stranding Director's Cut
Ghost of Tsushima Director's Cut
God of War
God of War Ragnarök
Gran Turismo 7
Marvel's Spider-Man Remastered
Marvel's Spider-Man: Miles Morales
Ratchet & Clank: Rift Apart
Returnal
Read More: The Last Of Us Part I Remake's New Options Make A Case For Why The Game Needs To Exist
Sony's first-party studios have, like Naughty Dog and Sucker Punch, been doing some cool stuff regarding accessibility options in its games. The Last of Us Part I is a shining example of what an impressive suite of accessibility options looks like, something the industry should work to standardize. And Ghost of Tsushima added enhanced combat cues, increasing the size on on-screen indicators so you can perfectly time that dodge or parry. While the list of games that support accessibility tags isn't the most impressive, it's still great to see the PlayStation creator continuing to underscore the work of making gaming an option for everyone. We need that.