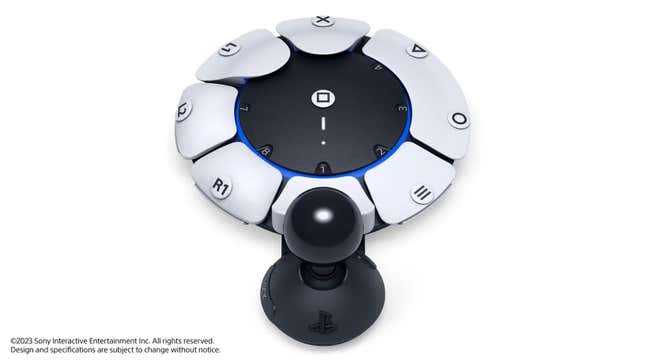 Update 7/13/2023 12:05 p.m. ET: In a recent blog post, Sony announced that its PlayStation Access Controller will be available for preorder on July 21, and will launch globally on December 6. The Access Controller will sell "for a suggested retail price of $89.99 USD," according to the blog.
Thank You, PS Plus, For Making My Backlog Even Bigger
Original article continues below.
---
Sony has unveiled an accessibility controller meant to give users with disabilities a highly customizable means of playing games. The controller, codename Project Leonardo, should offer a more accessible gaming option to the PlayStation 5's typical DualSense controller.

According to a post on the PlayStation Blog, the controller was developed alongside accessibility experts, community members, and developers. The goal is to make a gamepad that's accommodating for people who might find using a DualSense or other game controller more difficult. Some examples listed in the blog include people with limited motor control that have trouble holding other controllers or positioning their hands in a way that lets them reach as many buttons on a typical controller layout.
The circular controller contains several slots to plug in button and analog stick inputs, which can be slotted in different places on the device depending on the user's needs. When the device launches, it will be usable in tandem with a second customizable controller, or even a DualSense to offer further personalization, as well.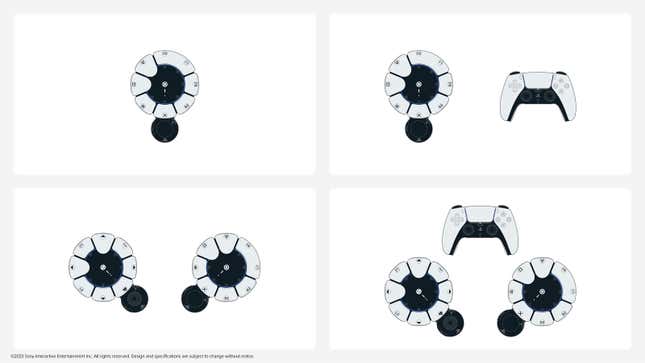 "Our team tested over a dozen designs with accessibility experts, looking for approaches that would help address key challenges to effective controller use," Sony Designer So Morimoto told Wired. "We finally settled on a split controller design that allows near freeform left/right thumbstick repositioning, can be used without needing to be held, and features very flexible button and stick cap swapping. Because players can customize it according to their needs, there is no one 'right' form factor. We want to empower them to create their own configurations."

Project Leonardo comes just under four years after Xbox released its own Adaptive Controller in 2018 that was meant to help players with disabilities play more of its games, so it's good to see another console manufacturer working on tech that can make games playable for more people. The Switch has a few controllers designed with accessibility in mind, but those have come from third-party manufacturers.