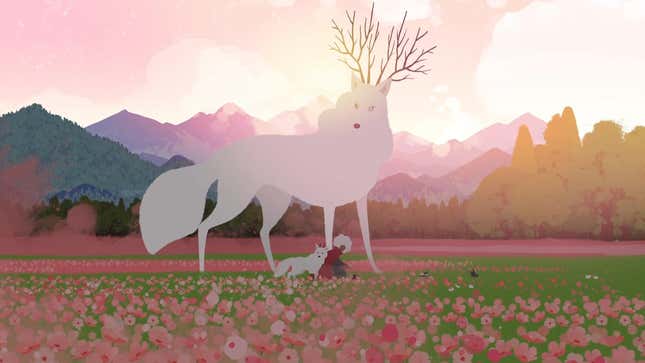 When we watch a video game presentation like the PlayStation Showcase, we often expect action, distilled corporate hype, and plenty of announcements to add to the annual game release calendar. However, during the presentation today, May 24, we got to experience something else entirely: unexpected heartbreak.

Thank You, PS Plus, For Making My Backlog Even Bigger
Neva is the latest project from Nomada Studio, and it's coming to PC, PlayStation 5, Xbox Series S/X, and Switch next year. But before it comes out to tear our hearts out within our homes, we saw the first look at the game during the Showcase, which, for some reason, had to show us an animal death without warning.
There was a lot of cool stuff in the debut trailer, from stunning 2D animation, some sick action, and a lot of really cool character design in its main character and her animal companions. But all I can think about is how it ends with one of our hero's animal friends dying in a fight with some vicious shadow beasties. Luckily, if you're reading this you probably didn't watch it live. So you got to read all this text above warning you about what's coming. Now that you're emotionally prepared, you can proceed.
Gris was Nomada Studio's debut game in 2018, and originally launched on PC and Switch. The game was eventually ported to mobile devices, as well as PlayStation and Xbox consoles. The game was pretty well-loved, though some developers like Ubisoft paid tribute to it in questionable ways in Rainbow Six by making a weapon that sported the game's logo and pink-and-blue color palette. The noted non-violent video game had some pretty distinct iconography and visual flair, but how else is a game like Rainbow Six going to pay tribute to a game diametrically opposed to it?