The PS3 version of Tales of Vesperia has been released in Japan, and according to early sales figures, the game is a smash hit. A huge, enormous smash hit.
According to website Sinobi, ToV for the PS3 sold 147,000 copies in its first day on sale. To put things in perspective, the Xbox 360 version of the game sold 70,000 copies in its first day and 100,000 copies in its first week.
The spike in sales for the PS3 port bucks the recent sales trend in Japan: That the PS3 versions sell less than the Xbox 360 originals. For example, both Lost Planet and Eternal Sonata sale lower sales in Japan when their PS3 versions were released.
While the sales data for PS3 Tales of Vesperia are early and by no means official, here's how some previous titles did on their first day:
Tales of Vesperia (PS3): 147,000
Radiant Mythology 2: 135,000
Tales of Hearts: 121,000
Tales of Symphonia Dawn of The New World: 120,00
Tales of VS: 89,000
Tales of Innocence: 76,000
Tales of Vesperia (Xbox 360): 71,000
G/O Media may get a commission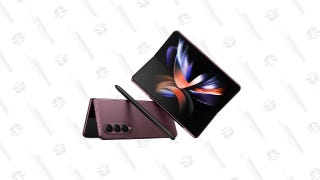 Save Up to $300
Galaxy Z Fold4
PS3「テイルズ オブ ヴェスペリア」初日で14.7万本を販売、他|忍之閻魔帳 [Shinobi via オレ的ゲーム速報@刃]