Project CARS (or Community Assisted Racing Simulator) is a racing simulation game that's been on everyone's radar since its drool-inducing visuals started to make the rounds as far back as 2012.
Like Gran Turismo and Forza Motorsport before it, Project CARS intends to deliver a highly realistic driving simulation. But to distinguish it from the pack, developer Slightly Mad Studios has made the game an open experience that allows players to choose from a variety of motorsports paths and grants immediate access to all tracks and vehicles.
Project CARS has been funded by the community and developers without financial aid of a publisher, which is the traditional route. During a lengthy closed beta period, contributors could buy 'Tool Packs' that allowed them access to development in roles like content creation, QA, and marketing media depending on the pack.
Project CARS was built on top of an improved version of the Madness engine, which was the basis for the Need for Speed: Shift titles. In short, the game looks amazing and is the most visually impressive racing simulator we have ever seen.
G/O Media may get a commission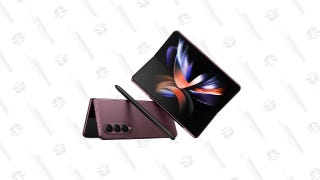 Save Up to $300
Galaxy Z Fold4
The game has some pretty hefty system spec requirements, too. For low graphics settings Project CARS calls for at least a quad-core processor running GeForce GTX 260 or Radeon HD 5770 graphics. However if you want to enjoy the superb graphics that Project CARS can serve up then the developer suggests an Intel Core i7 or AMD FX-8350 processor — asking for a Core i7 over a Core i5 is interesting — while on the GPU front, the suggested spec is too vague to be particularly useful. Fret not, this is what this article is all about.
Despite a lengthy early access period, this racing sim hasn't launched without its issues. Actually, it's just one big issue: the game runs horribly on any AMD GPU. Somehow no optimization has been dedicated to AMD Radeons when at least one in three PC gamers own one.
Coincidentally, Project CARS is plastered with Nvidia logos in-game. Initial reaction from gamers was to lash out at Slightly Mad, claiming they were paid off by Nvidia to deliberately gimp the performance of AMD hardware. Slightly Mad Studios boss Ian Bell fired back with this…
"We've provided AMD with 20 keys for game testing as they work on the driver side. But you only have to look at the lesser hardware in the consoles to see how optimized we are on AMD based chips".
So it seems AMD have been slacking off, something we have certainly noticed this year. After making a big fuss about their new Omega drivers, we haven't seen an official update since December.
"We're reaching out to AMD with all of our efforts. We've provided them 20 keys as I say. They were invited to work with us for years, looking through company mails the last I can see they (AMD) talked to us was October of last year". He continued: "Categorically, NVIDIA have not paid us a penny. They have though been very forthcoming with support and co-marketing work at their instigation. We've had emails back and forth with them yesterday also. I reiterate that this is mainly a driver issue but we'll obviously do anything we can from our side".
Although we don't expect frequent driver updates from AMD, waiting almost six months seems like a stretch. Last month's Grand Theft Auto V optimized Beta driver could have become official by now.
AMD has responded they are working on a fix for pCARS, but in the meantime we've gone ahead and tested current generation Radeons, which will show the performance gamers are experiencing out of the box today. Once AMD releases an improved driver we will re-test not only current-gen GPUs but also cards of the previous few generations.
Today's test is also comprised by the full range of Nvidia GPUs and CPU tests conducted using the GeForce GTX Titan X, so these results won't need to be updated later.
Testing Methodology
Using the latest AMD and Nvidia drivers, we tested nineteen DirectX 11 graphics cards covering most price ranges. Our test rig was outfitted with an Intel Core i7-5960X to remove CPU bottlenecks that could influence high-end GPU scores.
Using FRAPS we recorded the first 60 seconds of a solo race at Nürburgring in Sprint mode with a Formula A car and 20 AI controlled opponents. The same conditions, track and cars we used each time and the results are based on an average of three runs Nürburgring in Sprint mode with a Formula A car.
Project CARS was tested at three resolutions: 1920x1080, 2560x1440 and 3840x2160. We selected the highest visual quality settings with FXAA enabled. Additionally, we tested using 'clear' and 'rainy' weather conditions, the latter being by far the most demanding.
Test System Specs
Intel Core i7-5960X (3.00GHz)
x4 4GB Kingston Predator DDR4-2400 (CAS 12-13-13-24)
Asrock X99 Extreme6 (Intel X99)
Silverstone Strider Series (700w)
Crucial MX200 1TB (SATA 6Gb/s)
Gigabyte Radeon R9 290X (4096MB)
Gigabyte Radeon R9 290 (4096MB)
Gigabyte Radeon R9 285 (2048MB)
Gigabyte Radeon R9 280X (3072MB)
HIS Radeon R9 270X (2048MB)
HIS Radeon R9 270 (2048MB)
HIS Radeon R7 265 (2048MB)
Nvidia GeForce GTX Titan X (12288MB)
Gigabyte GeForce GTX 980 (4096MB)
Gigabyte GeForce GTX 970 (3584+512MB)
Gigabyte GeForce GTX 960 (2048MB)
Nvidia GeForce GTX Titan (6144MB)
Gigabyte GeForce GTX 780 Ti (3072MB)
Gigabyte GeForce GTX 780 (3072MB)
Gigabyte GeForce GTX 770 (2048MB)
Palit GeForce GTX 760 (2048MB)
Gigabyte GeForce GTX 750 Ti (2048MB)
Gainward GeForce GTX 680 (2048MB)
Gainward GeForce GTX 660 Ti (2048MB)
Gainward GeForce GTX 660 (2048MB)
Microsoft Windows 8.1 Pro 64-bit
Nvidia GeForce 350.12 WHQL
AMD Catalyst 15.4 Beta
Benchmarks: 1080p
Even at 1080p using clear conditions we find that Project CARS is very demanding. Most GPUs fall well short of 60fps, with the (previous generation) GTX Titan averaging 59fps.

The GeForce GTX 970 did well, averaging 70fps and putting it just ahead the GTX 780 Ti and matching the GTX 980. Evidently there is a bottleneck limiting performance at around 70fps as the GTX Titan X was only good for 72fps.

Mid-range contenders such as the GTX 770 delivered 50fps, while the GTX 760 only managed 45fps. The GTX 960 delivered a surprising 57fps, making it faster than the GTX 780 which seems unlikely.

Unfortunately for the moment AMD users are limited to ~50fps with the R9 290X, though interestingly the R9 280X wasn't much slower with 42fps. Moreover, the R9 265 was able to beat the GTX 660 with 36fps against 32fps.
Racing in the rain has a significant impact on performance and even high-end GPUs such as the Titan X dropped ~30% of its original performance.

No GPU was able to deliver anywhere near 60fps on the rain with maxed out settings, while none of the affordable mid-range GPUs were able to deliver what we consider to be playable performance. For Project CARS gamers will ideally want a minimum of 30fps and for that a GTX 780 Ti or faster is required.
Benchmarks: 1440p
At 2560x1440 gamers will require at the very least a GeForce GTX 780 Ti or GTX 970 for perfectly playable performance with all the eye candy turned up. Graphics cards such as the GTX Titan and GTX 780 struggled to average 50fps.

The Radeon R9 290X matched the GTX 770 with an average of 44fps, though it is interesting to note that most mid-range GPUs were able to average around 40fps including the Radeon R9 285/280X.
Those wanting to play in all weather conditions will require some serious GPU power, as the rainy conditions at 1440p reduced the GeForce GTX Titan X to just 46fps with a minimum of 39fps. Meanwhile the GTX 960 surprised again by delivering unexpected performance as it matched the GTX 780.

AMD Radeon GPUs struggle with current unoptimized drivers. The R9 290X was 3fps slower than the GTX 780.
Republished with permission from:
Steven Walton is a writer at TechSpot. TechSpot is a computer technology publication serving PC enthusiasts, gamers and IT pros since 1998.