Princess Zelda's outfit from The Legend of Zelda: Breath of the Wild is great—a cool departure from the norm for the Hylian princess. If you take a look at the details, it also makes it easier to understand her character arc in the game.
Zelda wears a variety of outfits in the game, but her official art, her amiibo and many of the cutscenes in which she is present show her in a blue adventuring outfit, consisting of a quilted blouse with gold detailing, fitted pants, and thick leather boots. She's a really active character in this game, and the only one that has a real arc over the course of the story, which is only strengthened by the design of her outfit.
The particular color blue Zelda's wearing looks close to the bright variant of royal blue, or azure, a pigment which is made from the mineral azurite. Blue dyes are extracted from certain plant leaves, most of which were native to the tropics, rendering the color pretty rare. Blue is in fact also a difficult paint for humans to create—most early blue pigments were made from semi-precious stones like lapis lazuli and were very expensive. It's no coincidence that the Virgin Mary is often depicted wearing blue: the rarity caused the color, over time, to be associated with virtue, royalty and holiness.
But as time marched on, the color blue's association with femininity eventually shifted. As new chemical dyes were invented just before World War I, parents could now put their children in colored clothing. Before this, children were dressed in white, because natural dyes fade quickly. While the stratification for what color belonged to each gender was undefined until the mid 20th century, marketing helped solidify the idea that pink was for girls, and blue was for boys. Just look at Disney—over time, their princesses get pinker and pinker.

G/O Media may get a commission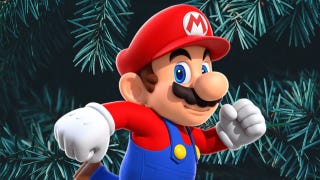 Black Friday
Nintendo Switch Deals
Zelda has worn a lot of pink over the course of her appearances in Legend of Zelda games, but in this particular one, blue seems more appropriate. Her character arc has a lot to do with lineage and duty, as well as the things that blue originally came to signify: holiness and virtue. It's a great outfit on its own, but understanding the history of color can help open up her story in Breath of the Wild.