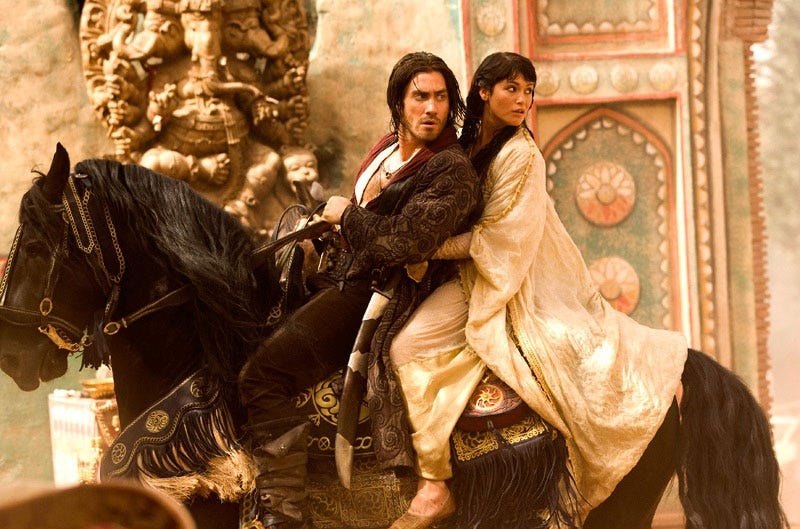 Can't get your fill of Jake Gyllenhaal as the hunkiest Prince of Persia to ever grace the screen? Good news, beefcake enthusiasts — more eye candy from the set of Prince of Persia: The Sands of Time movie awaits you.
Ever wanted to see what the Prince of Persia riding a horse looks like? Bam! Empire Online has brand new exclusive shots of Prince Dastan doing that very thing. They also have shots of Dastan soaking wet, with additional shots of studs Jerry Bruckheimer and director Mike Newell.
Guess that confirms that Dastan will be shirtless, soaking, and straddling things hung like a horse at various points in the movie. I'm guessing Sands of Time is going for a hard 'R'. A ballsy move, but one that might just pay off.