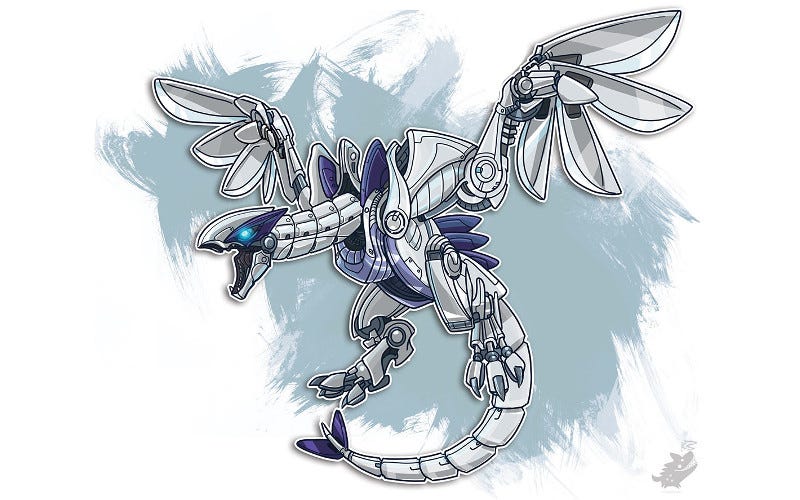 Because Lugia, leader of the Legendary Birds, who can tear cliffs down with one wave of its wings, apparently isn't terrifying enough by itself. So now here it is in the form of a flying death robot.

The mecha-mon were posted to r/pokemon by the artist, derangedhyena. There's five pieces of artwork in total, depicting eleven species of Pokémon, one more badass than the next (though Bulbasaur is kinda lovably goofy). Have a look:

Dayshot is an image-based feature that runs every morning, showcasing some of the prettiest, funniest game-related screenshots and art we can find. Send us suggestions if you've got them.
Questions? Comments? Contact the author of this post at andras-AT-kotaku-DOT-com.