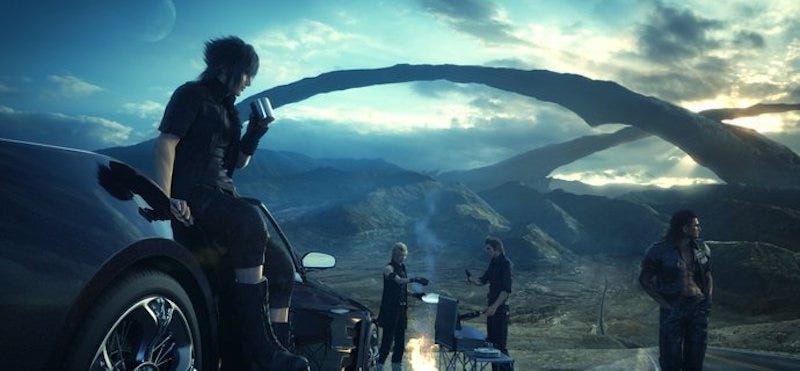 Jason and I are both at PAX West in Seattle, so we recorded Kotaku Splitscreen a little later in the week than usual. It's a rare episode where we're sitting in the same room, at the same microphone, interrupting each other with much greater clarity and resolve.

Topics discussed: Jason's impressed with the two-hour Final Fantasy XV demo he just played, while I'm unimpressed by the PAX South Park fart-smelling machine but completely obsessed with the new Hitman. Also, the new Phoenix Wright and some reader mail.
You can find this week's episode on iTunes or Google Play. You can also listen directly on Simplecast here (mp3 version here).