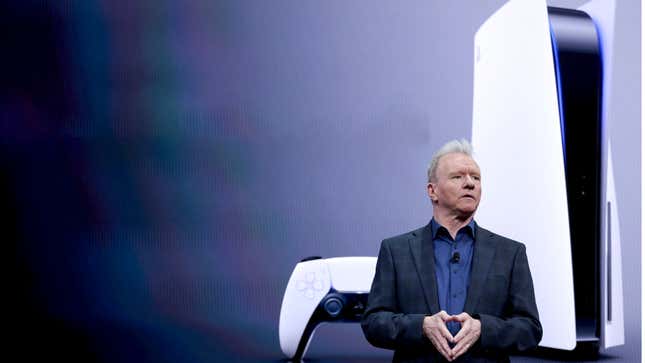 The intense court battle between the Federal Trade Commission (FTC) and Microsoft over the latter's attempted $69 billion purchase of Activision Blizzard is still underway. During the latest hearing, PlayStation boss Jim Ryan weighed in yet again, this time pontificating on why Xbox games seem to perform better in the United States than those on Sony's platform.
Thank You, PS Plus, For Making My Backlog Even Bigger
Read More: The Xbox Trial That Could Change Everything: 7 Bombshell Reveals
In a pre-recorded deposition, Ryan said that demand for Microsoft's latest consoles, the Xbox Series X and Series S, is strong in the U.S. for two specific reasons: "online multiplayer" and "shooting."
"The majority of [Microsoft's games] involve an element of shooting and many of their games [involve elements of] online multiplayer," Ryan said. "Both of which typically are more popular in the U.S. than they are outside of the U.S."
Mat Piscatella, executive director of video games at consumer analytics company Circana, added a bit of context with some hard numbers. He tweeted on June 27 that roughly 2,617 "distinct games" have released on Xbox since January 1, 2020. Of this number, only 146—about 5.5 percent—are classified as "shooters," adding that narrative, puzzle, and racing and driving games also make up large parts of Xbox's release repertoire. He didn't specify how many of these games fall under the "online multiplayer" category. Still, this paints a broader picture of the kinds of games that hit Xbox throughout a calendar year.
Interestingly, the latest console exclusive for Microsoft's sibling systems was the Far Cry-esque open-world vampire slayer Redfall, which featured both online multiplayer and shooting elements but was a flop when it dropped on May 2, likely partly due to the development woes it incurred before release. Meanwhile, Sony just launched Final Fantasy XVI with Square Enix, a bombastic if plodding Devil May Cry-like that's been well-received by critics. For a more direct comparison, Housemarque's roguelike Returnal, which also contained online multiplayer and shooting elements, scored well with critics. So, maybe it's less the genre of the game than of the quality.
Kotaku reached out to PlayStation and Microsoft for comment.
Read More: Microsoft Says Xbox Has Been Losing The Console Wars Since 2001
Microsoft and Sony have been trading blows in court since the hearing started on June 22. The Xbox maker recently told the FTC that the company has been losing the console wars since the OG Xbox landed in 2001. And we've since learned seven other interesting tidbits about the injunction, including Microsoft discussing the potential of "spending Sony" out of business, Bethesda dragging Fallout 76 to PlayStation Plus because it needed more players, and Microsoft's plans to buy even more studios, among other details.