It pays to be a Playstation fan, or at least it will starting in April when Sony Computer Entertainment of America kicks off their new loyalty program, Playstation Rewards.
Under the new program gamers will be rewarded for not only their purchases, but also the amount of time they spend interacting with the Playstation, Susan Panico, senior director, PlayStation Network, told Kotaku.
A beta, invitation-only version of the program kicks off tomorrow for early adopters of Playstation Plus and Game Advisory Panel members. It will start out focusing on the PS3, Panico said, but Playstation plans to add in the Playstation Portable down the line. Starting in the spring, registered Playstation Network fans will be able to join the loyalty program for free.
"Our previously loyalty program was self-reported and a one way conversation," Panico said. "They would tell us how many games they had and we would believe them and we would send them marketing surveys and that would be it in terms of communication.
"We want more of a two-way communication with our console owners as well as a way say thank you. Gamers are a very engaged, passionate, vocal community. They also have a ton of other media interests. They interact with the Playstation Network and the Playstation in general across games, movies, Home. They do ratings and reviews on gaming forums and what have you."
G/O Media may get a commission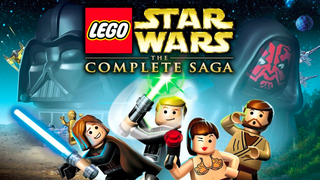 $10 or more
Humble Bundle - Starlight Bundle
The program has three reward tiers: Select, Pro and Legendary. Members advance through each tier based on their level of engagement and actions including playing new games for the first time, buying content from PlayStation Network in PlayStation Store or PlayStation Home, downloading movies and TV shows, or engaging in communication with PlayStation like taking surveys.
The program is set up to recognize the most loyal, most prolific Playstation members, with about 20 percent representing that top tier, Panico said.
"We wanted to create tiers and status that players can progress through based on the time they spend with Playstation," she said. "A lot of programs just reward money spent, but we want to reward hearts and dollars."
As a member's status increases, so do the rewards they earn. Members can go to their profile page and look at the reward progress meter to find their current status level and see how close they are to reaching the next level. A monthly newsletter will also be sent out to members, she added.
The tiers earn members access to mostly digital rewards, like exclusive PSN avatars that display member status in the program, dynamic themes and PlayStation Home content. The program will also allow members to earn entry into sweepstakes and giveaways with big prizes like an all expenses paid trip to be PlayStation's guest at the 2011 Consumer Electronics Show in Las Vegas. Other rewards that Playstation is considering are things like flying a member out to a studio to have lunch with a developer or giving away life-size Helghast statues from Killzone.
Progress toward a new tiers reset at the end of the Playstation Rewards year, which runs from April 1 to March 31, Playstation says.
Currently more than 80 percent of Playstation 3s are connected to the Internet, Panico said, but only 70 percent of PS3 owners have free Playstation network accounts. This program could help rectify that, she said.
"PlayStation's most important asset is its loyal fans and PlayStation Rewards gives us an opportunity to show our appreciation for their amazing passion and desire to continually evolve the gaming world," Panico said. "We can't thank our fans enough for the feedback they have given us over the years and look forward to even more dialog to help us evolve PlayStation Rewards to make it the best possible loyalty program it can be."
Ed's note: Playstation contacted us to clarify their previous statement about points. The system won't rely on points but rather just the tiers to grant members access to rewards.