Every year some yoyo goes and builds the world's largest TV, but it's not every year some yoyo gets to play Gears of War 2 Halo on it.
According to Engadget, the Jonas Brothers' video director managed to hook up a console to this behemoth at the new Cowboys Stadium, home of a 160' by 72' center hung 1080p LED wall, which just took the title of largest TV away from Kansas City (which had taken it from a Tokyo racetrack and, before that, the University of Texas.)
Considering he's playing on something a zillion times the size of a normal TV, the controls don't look too spongy at all.
A year ago, Yahoo! Sports' MJD said, "I would consider sacrificing a pinky to play some Xbox 360 on it." We know it's now feasible, so, Mr. Darnell, your hand please.
G/O Media may get a commission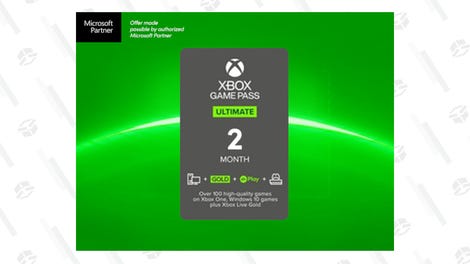 70% Off
Xbox Game Pass Ultimate Two-Month Subscription

Giant Cowboys Stadium LED wall caught playing Xbox 360 during downtime Update: Video! [Engadget, thanks Madness87]