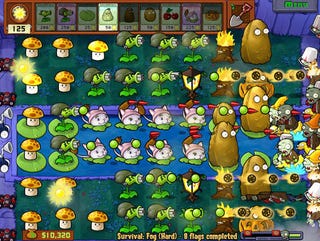 Guess Popcap didn't need that long sorting out "the exact order in which [Plants vs Zombies] will make its way onto other platforms", because the game's just been announced for Xbox Live Arcade.
PopCap's Garth Chouteau has confirmed with WorthPlaying that the game is coming to Microsoft's online platform, but couldn't provide any further details on things like price, release date, that kind of thing.
Which is OK. So long as it's coming. It's really quite good, you know.
'Plants vs. Zombies' Coming to Xbox Live Arcade [WorthPlaying]